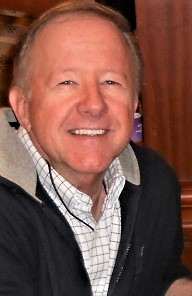 Message from our Regional Minister: Bob Longo, OFS
November 9, 2018
Be solicitous to make your call and election permanent, surely those who do so will never be lost. – 2 Peter 1:10
Be not Afraid of Who We Are
Sisters and Brothers in Francis and Clare, may the Lord give you His peace!
I attended our National Chapter in St. Louis Missouri last month and much discussion focused on the current crisis in our Church. Once again, as was in the year 2000, our Church is shaken to its very core with new accusations of sexual abuse by priest and bishops, not only in our country but around the world. We are not unique in what is happening in our Church; other confessions of faith are experiencing the same problems, we can even find this crisis in our public institutions and in families.
Those priests who engaged in abusive acts need our prayers. We have many, many good priests who, through no fault of their own, are caught up in this crisis and need our encouragement, support and prayers as this is the beginning of difficult times for them.
Just as important, we need to pray for the victims of all kinds of abuse. We need to be a voice for them, to be present for them by listening, being available to support them whenever and wherever possible, and if possible, to help them in their struggles. Let us also not forget the vulnerable and hurting young people who need healing and direction in their lives.
We can be a light in the world for those who continue to hide in darkness because some have no one to turn to for consolation.
Our Rule and General Constitutions tell us exactly what we need to do:
Rule 15
Let them individually and collectively be in the forefront in promoting justice by the testimony of their human lives and their courageous initiatives. Especially in the field of public life, they should make definite choices in harmony with their faith.
Rule 19
Mindful that they are bearers of peace which must be built up unceasingly, they should seek out ways of unity and fraternal harmony through dialogue, trusting in the presence of the divine seed in everyone and in the transforming power of love and pardon. Messengers of perfect joy in every circumstance, they should strive to bring joy and hope to others…..
Article 22 of our General Constitutions
Secular Franciscans should "be in the forefront … in the field of public life." They should collaborate as much as possible for the passage of just laws and ordinances.
The fraternities should engage themselves through courageous initiatives, consistent with their Franciscan vocation and with the directives of the Church, in the field of human development and justice. They should take clear positions whenever human dignity is attacked by any form of oppression or indifference. They should offer their fraternal service to the victims of injustice.
We Franciscans are also hurting, but, we need to be supportive of all our sisters and brothers who are feeling the pain of this crisis. We all need to stay focused on the real meaning of our faith, that is Jesus our Lord and the Holy Eucharist. He is our hope, and He will help us through the trials and tribulations yet to come.
HOPE
"Let us not allow painful memories to take possession of our heart, even in the face of evil's repeated assaults; let us not surrender. Let us do, rather, as Noah did, who after the flood did not tire of looking at the sky and of releasing the dove many times, until once it returned to him carrying a tender olive leaf (Genesis 8:11): it was the sign that life could be taken up again and hope could rise again."

Yes, we are living in troubled times and our visibility as Secular Franciscans is needed more than ever. I say "DO NOT DESPAIR" and as St. John Paul II often said, "BE NOT AFRAID".