To view past Formation Friday's
(Click on Icon below)

*************************
Our call as Priest, Prophet, and King and our Rule
(En español abajo)
September 23, 2022
At the time of our Baptism, we are called to be Priest, Prophet, and King along with our Lord Jesus Christ. This applies to every Catholic. We find the following in the Catechism of the Catholic Church:
Baptism makes us members of the Body of Christ. … "to be a holy priesthood" (1 Peter 2:5). By Baptism they share in the priesthood of Christ, in his prophetic and royal mission. They are "a chosen race, a royal priesthood, a holy nation, God's own people …" (1 Peter 2:9). Baptism gives a share in the common priesthood of all believers (CCC, 1267, 1268).
Christ, high priest and unique mediator, has made of the Church "a kingdom, priests for his God and Father" (Revelation 1:6, see 5:9–10; 1 Peter 2:5,9). … The faithful exercise their baptismal priesthood through their participation, each according to his own vocation, in Christ's mission as priest, prophet, and king (CCC, 1546).
"Profession in the Secular Franciscan Order reinforces our Baptismal promises. Our call to the Franciscan way of life points out the path for us to follow. This baptismal source of unity reaches beyond the boundaries of states, languages, cultures, and social classes. We are one in Christ. We are called to spread the Gospel and influence the world and the Church with the Gospel of Jesus flavored by our Franciscan spirit." (Franciscan Journey p.48)
How is our call to be Priest, Prophet, and King made clear by our Rule?
+Priest: the link between God and human beings; harmony; peacemaking; prayer and sacramental life; relationship with Christ; bring this to the larger community through example.
We find this in numerous places in our Rule and Constitutions–Rule : Article 5; Article 8; Article 10; Article 11; Article 12; Article 19 ; Constitutions : Article 2.1 ; Article 3.2, 3.3 ; Article 8 ; Article 10 ; Article 11 ; Article 12.3 ; Article 13 ; Article 14
+Prophet: speaks the truth about God in words, actions, and personal example; and speaks of the signs of the times—through a Catholic (and in our case Franciscan lens); We are responsible for our own ongoing formation as Catholics and Franciscans; Scripture, the writings of Francis, Clare, and Bonaventure; the writings of the great Catholic theologians; we also have the opportunity to learn within our fraternities.
Rule and Constitutions–Rule: Article 4; Article 6; Article 13; Constitutions: Article 8.2; Article 9.2; Article 12 ; Article 15
+King: sees the talents of the community and directs those talents toward God; is willing to be a servant leader; understands that we are all called and encourages those in his or her care to fulfill their vocation.
Rule and Constitutions–Rule : Article 15; Article 16; Article 17; Article 18; Article 21 ; Article 24 ; Constitutions : Article 1 5; Articles 17-27
As you can see, our Rule and Constitutions reaffirm and strengthen our call to fulfill the role of Priest, Prophet, and King in our daily lives as Secular Franciscans. Please read the articles mentioned above (you may be able to find even more that apply.) After reading the articles (available here in English: https://ciofs.info/library/official-documents/ ), answer the following in your journal or with a prayer partner:
+How do you live out the call to be "Priest, Prophet, and King?"
+In what ways does our Rule help us to move in the right direction?
+Which parts of this call are most comfortable for you? Which do you find most challenging?
+++++++++++++++++++++++++++++++++++++++++
Nuestro llamado como Sacerdote, Profeta, y Rey y nuestra Regla
25 de septiembre de 2022
En el momento de nuestro Bautismo, somos llamados a ser Sacerdote, Profeta, y Rey junto con nuestro Señor Jesucristo. Esto se aplica a todos los católicos. Encontramos lo siguiente en el Catecismo de la Iglesia Católica:
El bautismo nos hace miembros del Cuerpo de Cristo. … "para ser un sacerdocio santo" (1 Pedro 2:5). Por el bautismo participan del sacerdocio de Cristo, de su misión profética y real. Son "linaje escogido, real sacerdocio, nación santa, pueblo adquirido por Dios…" (1 Pedro 2:9). El bautismo da una participación en el sacerdocio común de todos los creyentes (CIC, 1267, 1268).
Cristo, sumo sacerdote y único mediador, ha hecho de la Iglesia "un reino de sacerdotes para su Dios y Padre" (Apocalipsis 1:6, ver 5:9–10; 1 Pedro 2:5,9). … Los fieles ejercen su sacerdocio bautismal mediante su participación, cada uno según su propia vocación, en la misión de Cristo como sacerdote, profeta y rey (CIC, 1546).
"La profesión en la Orden Franciscana Seglar refuerza nuestras promesas bautismales. Nuestro llamado al estilo de vida franciscano nos indica el camino a seguir. Esta fuente bautismal de unidad va más allá de las fronteras de los estados, lenguas, culturas, y clases sociales. Somos uno en Cristo. Estamos llamados a difundir el Evangelio e influir en el mundo y la Iglesia con el Evangelio de Jesús con sabor a nuestro espíritu franciscano." (Jornada franciscana p.48)
¿Cómo se manifiesta en nuestra Regla nuestro llamado a ser Sacerdote, Profeta, y Rey?
+Sacerdote : vínculo entre Dios y el hombre; armonía; pacificación; oración y vida sacramental; relación con Cristo; llevar esto a la comunidad en general a través del ejemplo personal.
Encontramos esto en numerosos lugares en nuestra Regla y Constituciones–Regla: Artículo 5; artículo 8; artículo 10; artículo 11; artículo 12; artículo 19; Constituciones: Artículo 2.1; Artículo 3.2, 3.3; artículo 8; artículo 10; artículo 11; Artículo 12.3; Artículo 13; Artículo 14
+Profeta: dice la verdad acerca de Dios en palabras, acciones y ejemplo personal; y habla de los signos de los tiempos, a través de un lente católico (y en nuestro caso franciscano); Somos responsables de nuestra propia formación permanente como católicos y franciscanos; La escritura, los escritos de Francisco, Clara, y Buenaventura; los escritos de los grandes teólogos católicos; también tenemos la oportunidad de aprender dentro de nuestras fraternidades.
Regla y Constituciones–Regla: Artículo 4; artículo 6; artículo 13; Constituciones: Artículo 8.2; Artículo 9.2; artículo 12; Artículo 15
+Rey: ve los talentos de la comunidad y dirige esos talentos hacia Dios; está dispuesto a ser un líder servidor; entiende que todos estamos llamados y alienta a quienes están bajo su cuidado a cumplir su vocación.
Regla y Constituciones–Regla: Artículo 15; artículo 16; artículo 17; artículo 18; artículo 21; artículo 24; Constituciones: Artículo 1 5; Artículos 17-27
Como pueden ver, nuestra Regla y Constituciones reafirman y fortalecen nuestro llamado a cumplir el papel de Sacerdote, Profeta, y Rey en nuestra vida diaria como Franciscanos Seglares. Lea los artículos mencionados anteriormente (es posible que pueda encontrar más que se apliquen). Después de leer los artículos, (disponibles aquí en español: https://ciofs.info/es/library/official-documents/ ), responda a las siguientes preguntas en su diario o con un compañero de oración:
+¿Cómo vives la llamada a ser " Sacerdote, Profeta y Rey "?
+¿De qué manera nuestra Regla nos ayuda a avanzar en la dirección correcta?
+¿Qué partes de esta llamada te resultan más cómodas? ¿Cuál encuentras más desafiante?
Diane F. Menditto, OFS
Chair, National Formation Commission
Formation Director, Our Lady of the Angels Region
Formation Director, St. Francis Fraternity, Hackensack, NJ
*************************
Formation Friday, September 17, 2022
(En español abajo)
The Stigmata of St. Francis
+ St. Francis received the Stigmata around the feast of the Triumph of the Holy Cross in September of 1224–two years before his death.
+He was praying on Mt. La Verna preparing for the feast of St. Michael the Archangel. Brother Leo was nearby.
+While praying, He asked God for two things. One, to let him experience the suffering Christ endured on the Holy Cross and two, for him to experience the love in which He did it.
+ Shortly thereafter, Francis saw a Seraph with six wings. (Seraphs are angels of the highest order who are closest to God and most passionate in praising Him.) Between the wings was the image of a crucified man. When the vision disappeared, Francis was marked with the wounds of Christ. (St. Francis's encounter with the Seraph and his passion in praising the Father has caused the Franciscan Order to be called the Seraphic Order and Francis our Seraphic Father.
+ We celebrate the Feast of the Stigmata on September 17th
+ St. Francis is the first person in recorded Christian history to receive the Stigmata.
The Stigmata: Inspiration for our spiritual lives as Franciscans
The marks in our lives:
—What does it mean to be marked?
—What marks us in our lives?
—As Catholics, how are we marked?
—How do the things that mark us, help us to move forward in our spiritual lives?
Now, Gaze at the Cross:
—As we gaze at the wounds of Christ, what comes to mind?
—As we consider what Jesus suffered for us, how do we respond?
—As we contemplate Jesus's willingness to die for us, what are we willing to do for our brothers and sisters?
—As we imitate Jesus in our lives, how are we willing to use our lives in the service of others?
Prayer to the Five Wounds of the Lord prayed by St. Clare of Assisi
https://www.franciscantradition.org/clare-of-assisi-early-documents/related-documents/franciscan-documents/the-prayer-to-the-five-wounds-of-the-lord/599-ca-ed-1-page-422
Prayer of Pope St. John Paul II (On a visit to Mt. La Verna in 1983)
O St Francis, stigmatized on La Verna, the world longs for you, that icon of the crucified Jesus.
It has need of your heart, open to God and to others; of your bare, wounded feet, of your pierced hands raised in supplication.
It longs for your voice so frail yet forceful with the power of the Gospel.
Francis, help the people of this age to recognize the evil of sin and to seek purification from it in penance.
Help them to become free from the very structures of sin that oppress today's society.
Rekindle in the consciousness of those in government an urgent need for peace between nations and peoples.
Instill in young people your freshness of life that is capable of withstanding the snares of the many cultures of death.
To those injured by every type of evil, teach O Francis, the joy of being able to forgive.
To all those crucified by suffering, hunger and war, reopen the doors of hope. Amen.
+++++++++++++++++++++++
Los estigmas de San Francisco
+ San Francisco recibió los estigmas en torno a la fiesta del Triunfo de la Santa Cruz en septiembre de 1224, dos años antes de su muerte.
+ Estaba orando en el monte La Verna preparándose para la fiesta de San Miguel Arcángel. El hermano Leo estaba cerca.
+ Mientras oraba, le pidió a Dios dos cosas. Una, dejarle experimentar el sufrimiento que Cristo soportó en la Santa Cruz y dos, que experimentara el amor en el que lo hizo.
+ Poco después, Francisco vio un Serafín con seis alas. (Los serafines son ángeles del orden más alto que están más cerca de Dios y más apasionados en alabarlo.) Entre las alas estaba la imagen de un hombre crucificado. Cuando la visión desapareció, Francisco quedó marcado con las llagas de Cristo. (El encuentro de San Francisco con el Serafín y su pasión por alabar al Padre ha hecho que la Orden Franciscana sea llamada Orden Seráfica y Francisco nuestro Seráfico Padre.
+ Celebramos la Fiesta de los Estigmas el 17 de septiembre
+ San Francisco es la primera persona en la historia cristiana registrada en recibir los estigmas.
Los estigmas: inspiración para nuestra vida espiritual como franciscanos
Las marcas en nuestras vidas:
–¿Qué significa estar marcado?
–¿Qué nos marca en nuestra vida?
–Como católicos, ¿cómo estamos marcados?
– ¿Cómo nos ayudan las cosas que nos marcan a avanzar en nuestra vida espiritual?
Ahora, mirar la cruz:
– Al contemplar las heridas de Cristo, ¿qué nos viene a la mente?
–Al considerar lo que Jesús sufrió por nosotros, ¿cómo respondemos?
-Al contemplar la disposición de Jesús a morir por nosotros, ¿qué estamos dispuestos a hacer por nuestros hermanos y hermanas?
-Al imitar a Jesús en nuestra vida, ¿cómo estamos dispuestos a usar nuestra vida al servicio de los demás?
Oración a las cinco llagas del Señor–oración de santa Clara de Asís (en inglés)
https://www.franciscantradition.org/clare-of-assisi-early-documents/related-documents/franciscan-documents/the-prayer-to-the-five-wounds-of-the-lord/599-ca-ed-1-page-422
Oración del Papa San Juan Pablo II (En una visita al Monte La Verna en 1983)
Oh, San Francisco, estigmatizado en La Verna, el mundo te anhela, ese icono de Jesús crucificado.
Necesita tu corazón, abierto a Dios ya los demás; de tus pies descalzos y heridos, de tus manos traspasadas alzadas en súplica.
Anhela tu voz tan frágil pero contundente con el poder del Evangelio.
Francisco, ayuda a la gente de esta época a reconocer la maldad del pecado y a buscar la purificación de él en la penitencia.
Ayúdalos a liberarse de las mismas estructuras del pecado que oprimen a la sociedad actual.
Reavivar en la conciencia de los gobernantes una urgente necesidad de paz entre naciones y pueblos.
Inculca en los jóvenes tu frescura de vida que es capaz de resistir las trampas de las muchas culturas de la muerte.
A los heridos por todo tipo de mal, enséñales, oh Francisco, la alegría de poder perdonar.
A todos los crucificados por el sufrimiento, el hambre y la guerra, reabre las puertas de la esperanza. Amén.
Diane F. Menditto, OFS
Chair, National Formation Commission
Formation Director, Our Lady of the Angels Region
Formation Director, St. Francis Fraternity, Hackensack, NJ
*************************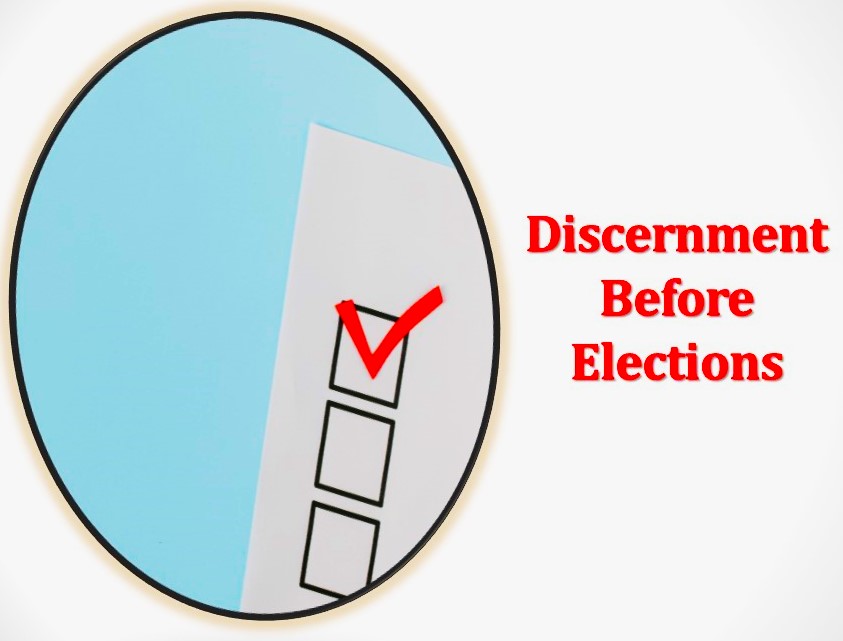 Formation Friday, September 9, 2022
(en español abajo)
Discernment before electing or being elected to a Secular Franciscan Council
After many delays, elections are coming up at the national level, in many regions, and in many local fraternities. If you are thinking of nominating or voting for someone or accepting a nomination yourself, here are some things to think about.
Take into consideration the following items when thinking about your own or someone else's service:
Love

of the Order and willingness to serve
Faith in the

guidance of the Holy Spirit.

Prayer

is an important factor in daily life.

Time

— A willingness to make working with the fraternity a priority even if it means leaving other activities, and realizing that we ask nothing in return for our service.
Experience: At the local level—participation in fraternity activities; at the regional level—prior service on the council at the local level and participation in regional events; at the national level—service on the local and regional levels, especially having served on the council.
Organizational skills—demonstrates timeliness in completing projects as promised. Shows a willingness to prepare ahead of time.
Communication skills—ability and desire to keep our members up to date with what is going on at the higher level in a variety of ways including print, verbally, and on social media. On the local level desire and ability to communicate with all members.
Fraternal dialogue—willingness to listen to others, ask for, and act on their input and suggestions.
Collaborative spirit—ability to recognize and appreciate the gifts others have and allow them to use their talents to move the Order and its projects forward.
Ability to support others as they carry out their assigned tasks. If the council works together, the load we carry is much lighter.

Trust

in the abilities and integrity of others in the fraternity.
Understanding that we can only move forward if we are well-formed as Secular Franciscans. Personal Formation and formation for councils should never end.
Energy and enthusiasm—councils are called to "animate and guide" the members. Having enthusiasm for living the gift of our

Rule and Constitutions

and encouraging others to understand how important our documents are to every aspect of our lives as Secular Franciscans is important.
Desire and willingness to collaborate with our spiritual assistants, friars, and other members of the Franciscan family, and with the Church in general
Willingness to ask for assistance from the higher level
Desire and ability to build on what has been accomplished by the prior Council—local, regional, or national.
For discussion in your fraternity, with a prayer partner, or to comment on in your journal.
+Think of the Franciscan servant leaders you have known. Which characteristics above apply to them?
+What kind of effect do these servant leaders have on the fraternity?
+Think about your qualities as a servant leader. How do you measure up?
+++++++++++++++++++++++++++
Formation Friday 9 de septiembre de 2022
Discernimiento antes de elegir o ser elegido para un Consejo Franciscano Seglar
Después de muchos retrasos, se acercan las elecciones a nivel nacional, en muchas regiones, y en muchas fraternidades locales. Si usted está pensando en nominar o votar por alguien, o aceptar una nominación usted mismo, aquí hay algunas cosas en las que pensar.
Tenga en cuenta los siguientes elementos cuando piense en su propio servicio o en el de otra persona:
Amor

a la Orden y voluntad de servicio

Fe

en la

guía del Espíritu Santo. La oración

es un factor importante en la vida diaria.
Tiempo: la voluntad de hacer que trabajar con la fraternidad sea una prioridad, incluso si eso significa dejar otras actividades y darse cuenta de que no pedimos nada a cambio de nuestro servicio.
Experiencia: A nivel local—participación en las actividades de la fraternidad; a nivel regional—servicio previo en el consejo a nivel local y participación en eventos regionales; a nivel nacional— servicio a nivel local y regional, especialmente haber servido en el concilio.
Habilidades organizativas: demuestra puntualidad en la finalización de los proyectos según lo prometido. Muestra disposición a prepararse con anticipación.

Habilidades de comunicación

: capacidad y deseo de mantener a nuestros miembros actualizados con lo que sucede en el nivel superior en una variedad de formas, que incluyen impresos, verbalmente y en las redes sociales. A nivel local deseo y capacidad de comunicarse con todos los miembros.
Diálogo fraterno: disponibilidad para escuchar a los demás, pedir y actuar sobre sus aportes y sugerencias.
Espíritu de colaboración: capacidad de reconocer y apreciar los dones que tienen los demás y permitirles usar sus talentos para hacer avanzar la Orden y sus proyectos.
Habilidad para

apoyar a otros

mientras llevan a cabo sus tareas asignadas. Si el consejo trabaja en conjunto, la carga que llevamos es mucho más liviana.

Confiar

en las capacidades y la integridad de los demás en la fraternidad.
Comprender que solo podemos avanzar si estamos bien formados como franciscanos seglares. La Formación personal y la formación para los consejos nunca debe terminar.

Energía y entusiasmo: los

concilios están llamados a "animar y guiar" a los miembros. Tener entusiasmo por vivir el don de nuestra

Regla y Constituciones

y alentar a otros a comprender cuán importantes son nuestros documentos para cada aspecto de nuestras vidas como franciscanos seglares es importante.

Deseo y disposición de colaborar

con nuestros asistentes espirituales, frailes y demás miembros de la familia franciscana, y con la Iglesia en general
Voluntad de pedir ayuda al nivel superior
Deseo y capacidad de construir sobre lo logrado por el Concilio anterior—local, regional o nacional.
Para discutir en su fraternidad, con un compañero de oración, o para comentar en tu diario.
+Piense en los líderes servidores franciscanos que ha conocido. ¿Qué características anteriores se aplican a ellos?
+¿Qué tipo de efecto tienen estos líderes servidores en la fraternidad?
+Piense en sus cualidades como líder servidor. ¿Cómo se mide?
Diane F. Menditto, OFS
Chair, National Formation Commission
Formation Director, Our Lady of the Angels Region
Formation Director, St. Francis Fraternity, Hackensack, NJ
*************************
Formation Friday – September 2, 2022
The Spiritual Life of the Secular Franciscan
Our General Constitutions give us a good idea of the spiritual life we are to follow as Secular Franciscans:
General Constitutions Article 14
2. (See Rule Article 8) The Eucharist is the center of the life of the Church. Christ unites us to himself and to one another as a single body in it. Therefore, the Eucharist should be the center of the life of the fraternity. The brothers and sisters should participate in the Eucharist as frequently as possible, being mindful of the respect and love shown by Francis, who, in the Eucharist, lived all the mysteries of the life of Christ.
3. They should participate in the sacraments of the Church, attentive not only to personal sanctification, but also to fostering the growth of the Church and the spreading of the Kingdom. They should collaborate in achieving living and conscious celebrations in their own parishes, particularly in the celebrations of baptism, confirmation, marriage, and the anointing of the sick.
4. The brothers and sisters, as well as the fraternities, should adhere to the indications of the Ritual with respect to the different forms of participating in the liturgical prayer of the Church, giving priority to the celebration of the Liturgy of the Hours. (See Ritual pp. 103-104)
5. In all places and at all times, it is possible for true Worshippers of the Father to give him adoration and to pray to him. Nevertheless, the brothers and sisters should try to find times of silence and recollection dedicated exclusively to prayer. (See Ritual pp. 103-104)
• As Secular Franciscans our Rule and Constitutions encourage us to deepen our prayer life.
• We are seeking a relationship with Jesus.
• When we pray we seek to be transformed.
Transformed: to be changed (by the Holy Spirit); be better than the original; to become more and more like Jesus.
• What kinds of prayer are compatible with this sort of journey?
• Scripture and spiritual reading*
• Liturgical Prayer—Liturgy of the Hours
• Conversations with Jesus
• (We need to LISTEN to the voice of the Holy Spirit as He speaks to us.)
*Our spiritual reading can include the writings of Francis and Clare; writings about them; writings by Franciscan authors
• "Contemplation is a normal prayerful stance of Franciscans" (See GC 14.5)
• "The Trinity calls us to unity through our prayer." (See GC 14.3)
• "The Eucharist is the center of the life of the Church." (See GC 14.)
• "The Liturgy of the Hours unites us to the praying Church." (See GC 14.4)
A suggestion for a prayer experience at a fraternity gathering or with a prayer partner:
Begin with the Prayer Inspired by the Our Father written by St. Francis
Take turns reading each verse and the commentary written by St. Francis. What does this commentary tell you about how we should pray? What does it tell you about how Francis "talks to" God the Father? How can this influence our prayer?
Now take the Hail Mary. Either alone or with a prayer partner, write a commentary on those verses. As Francis spoke to God the Father in his commentary on the Lord's prayer, how would you speak to the Blessed Mother? If you are at your fraternity gathering, consider sharing what you have written. (Thank you to Mary Stronach, OFS, for this idea.)
To discuss or answer in your journal
+How has your prayer life changed during your time as a Secular Franciscan?
+Are you feeling closer to Jesus or further away?
+How did the prayer experience above affect how you pray?
+What else might you do to improve the quality of your prayer?
++++++++++++++++++++++++++++++++++++++++
Formation Friday – 2 de septiembre de 2022
La vida espiritual del franciscano seglar
Nuestras Constituciones Generales nos dan una buena idea de la vida espiritual que debemos seguir como Franciscanos Seglares:
Constituciones Generales Artículo 14
2. (Ver Regla Artículo 8.) La Eucaristía es el centro de la vida de la Iglesia. En ella Cristo nos une a Él y entre nosotros como un único cuerpo. Por lo tanto, la Eucaristía sea el centro de la vida de la Fraternidad; los hermanos participen en la Eucaristía con la mayor frecuencia posible, conscientes del respeto y amor de San Francisco, que en la Eucaristía vivió todos los misterios de la vida de Cristo.
3. Participen en los sacramentos de la Iglesia, con el deseo de alcanzar no sólo la perfección personal sino, al mismo tiempo, de contribuir al crecimiento de la Iglesia y a la expansión del Reino. Colaboren en la celebración viva y consciente de los sacramentos en las propias parroquias, particularmente en la celebración del bautismo, de la confirmación, del matrimonio y de la unción de los enfermos.
4. Los hermanos y las Fraternidades aténganse a las indicaciones del Ritual en lo referente a las distintas formas de asociarse a la oración litúrgica de la Iglesia, privilegiando la celebración de la Liturgia de las Horas14.
5. En todos los lugares y tiempos es posible a los verdaderos adoradores dar culto y orar al Padre; sin embargo, los hermanos busquen tiempos de silencio y de recogimiento para dedicarlos exclusivamente a la oración.
• Como Franciscanos Seglares, nuestra Regla y Constituciones nos animan a profundizar nuestra vida de oración.
• Estamos buscando una relación con Jesús.
• Cuando oramos buscamos ser transformados.
Transformado: ser cambiado (por el Espíritu Santo); ser mejor que el original; ser cada vez más como Jesús.
• ¿Qué tipos de oración son compatibles con este tipo de viaje?
• Escritura y lectura espiritual*
• Oración Litúrgica—Liturgia de las Horas
• Conversaciones con Jesús
• (Necesitamos ESCUCHAR la voz del Espíritu Santo mientras nos habla.)
*Nuestra lectura espiritual puede incluir los escritos de Francisco y Clara; escritos sobre ellos; escritos de autores franciscanos
• " La contemplación es una actitud orante normal de los franciscanos" (Ver CG 14.5)
• "La Trinidad nos llama a la unidad a través de nuestra oración". (Ver CG 14.3)
• "La Eucaristía es el centro de la vida de la Iglesia". (Véase la CG 14.)
• "La Liturgia de las Horas nos une a la Iglesia que ora". (Ver CG 14.4)
( Del Manual PORQUE HASTA AHORA [FUN])
Una sugerencia para una experiencia de oración en una reunión de fraternidad o con un compañero de oración:
Comience con la Exposición del Padre Nuestro
Túrnense para leer cada verso y el comentario escrito por San Francisco. ¿Qué le dice este comentario acerca de cómo debemos orar? ¿Qué le dice acerca de cómo Francisco "habla" con Dios Padre? ¿Cómo puede esto influir en nuestra oración?
Ahora tome el Ave María. Solo o con un compañero de oración, escriba un comentario sobre esos versículos. ¿Cómo le habló a Dios Padre Francisco en su comentario sobre el Padre Nuestro? ¿Cómo le hablaría usted a la Santísima Madre?
Si esto se lleva a cabo durante un encuentro de su fraternidad, considere compartir lo que escribió con el grupo. (Gracias a Mary Stronach, OFS, por esta idea).
Para discutir o responder en su diario
+¿Cómo ha cambiado su vida de oración durante tu tiempo como franciscana seglar?
+¿Se siente más cerca de Jesús o más lejos?
+¿Cómo afectó su oración la experiencia de oración anterior ?
+¿Qué más podría hacer para mejorar la calidad de su oración?
Diane F. Menditto, OFS
Chair, National Formation Commission
Formation Director, Our Lady of the Angels Region
Formation Director, St. Francis Fraternity, Hackensack, NJ
*************************
Formation Friday, August 26, 2022
(en español abajo)
The Importance of Ongoing (Permanent) Formation
We are all responsible for keeping our vocations strong. Initial formation should not be the last time we think deeply about the Franciscan Charism and all that it means to our lives as Secular Franciscans. Our Constitutions are specific about the need for Ongoing Formation—also called Continuing or Permanent Formation. Take note of what the General Constitutions expect will be the content of our ongoing formation programs:
CONTINUING FORMATION – ARTICLE 44 CCGGG
Begun by the preceding stages, the formation of the brothers and sisters takes place in a permanent and continuous way. It should be understood as an aid in the conversion of each and everyone and in the fulfillment of their proper mission in the Church and in society.
The Fraternity has the duty to give special attention to the formation of the newly professed and of the temporarily professed, to help them become fully mature in their vocation and develop a true sense of belonging.
Ongoing formation – accomplished by means of courses, gatherings, and the sharing of experience – aims to assist the brothers and sisters:
— Rule: Article 4 in listening to and meditating on the Word of God, "going from Gospel to life and from life to Gospel,"
— in reflecting on events in the Church and in society in the light of faith and with the help of the documents of the teaching Church, consequently taking consistent positions;
— in discerning and deepening the Franciscan vocation by studying the writings of Saint Francis, Saint Clare and Franciscan authors.
There are four aspects to ongoing formation
https://www.secularfranciscansusa.org/updates-from-the-q-august-3rd-through-7th-2022/
Suggestions for discussion in a group, with a prayer partner, or to comment on in your journal.
+How does the ongoing formation program in your local fraternity follow what is requested in the General Constitutions? Is it focused on Franciscan/Gospel/Church themes? Why or why not?
+How is the ongoing formation program carried out in your fraternity? Here are some possibilities. Which ones can be used on a rotating basis?
+A talk at the gathering (by fraternity member, spiritual assistant, or guest speaker)
+A talk followed by small group discussions followed by sharing with the entire group
+A presentation or a reading selection followed by discussion with a partner
+View a video (formation team prepares a few questions given out beforehand). Questions are discussed in small groups or with a partner after viewing the video.
+Members read a short scripture passage at home. Make a list of 3 main ideas. Some of the readings are shared at the gathering along with the ideas the person has listed.
+Take a look at the links provided above. What looks interesting for your fraternity? Make suggestions to your formation team.
++++++++++++++++++++++
Formation Friday, Agosto 26, 2022
La importancia de la formación continua (permanente)
Todos somos responsables de mantener fuertes nuestras vocaciones. La formación inicial no debe ser la última vez que reflexionemos profundamente sobre el carisma franciscano y todo lo que significa para nuestras vidas como franciscanos seglares. Nuestras Constituciones son específicas sobre la necesidad de la Formación Permanente, también llamada Formación Continua o Permanente. Toma nota de lo que las Constituciones Generales esperan que sea el contenido de nuestros programas de formación permanente:
Formación permanente
Art. 44
Iniciada en las etapas precedentes, la formación de los hermanos se realiza de modo permanente y continuo. Es una ayuda para la conversión de todos y cada uno30y para el cumplimiento de la propia misión en la Iglesia y en la sociedad.
La Fraternidad tiene el deber de dedicar especial atención a la formación de los neoprofesos y de los profesos temporales, para ayudarles a madurar su vocación y arraigar el sentido de pertenencia.
La formación permanente, también mediante cursos, encuentros, intercambio de experiencias, tiene como finalidad ayudar a todos los hermanos:
– Regla: Artículo 4. a escuchar y meditar la Palabra de Dios, "pasando del Evangelio a la vida y de la vida al Evangelio";
– a reflexionar, iluminados por la fe y ayudados por los documentos del Magisterio, sobre los acontecimientos de la Iglesia y de la sociedad, tomando consiguientemente posiciones coherentes;
– a actualizar y profundizar la vocación franciscana estudiando los escritos de San Francisco, Santa Clara y otros autores franciscanos.
Hay cuatro aspectos en la formación permanente
Temas franciscanos (nuestros documentos rectores; escritos de Francisco y Clara; escritos de autores franciscanos)
Temas contemporáneos (Cómo vivimos nuestras vidas como Franciscanos Seglares; escritos de autores católicos; documentos como Laudato Sì; La Alegría del Evangelio, etc.)
Oración (vida de oración franciscana; rezar las Escrituras; aprender sobre las Escrituras)
Enseñanza sobre la Iglesia Católica
Aquí hay algunas sugerencias para los recursos de formación continua en español:
Franciscanos.org (Compendio de información)
http://franciscanos.org/frandp/menup.html
Nuestros documentos oficiales en español
https://ciofs.info/es/library/official-documents/
Otros documentos y circulares de la CIOFS
https://ciofs.info/es/library/documents/
Formation Fridays (Cada uno tiene su traducción en español.)
https://www.secularfranciscansusa.org/ongoing-formation-resources/#12045c7b95e91f19c
Reflexión (video)
https://www.youtube.com/watch?v=9D4Eb-zHl1s
Fratelli Tutti (Capítulo 1) video
https://www.youtube.com/watch?v=Ty_hQ6eMAQA
Fratelli Tutti (Capítulo II) Video
https://www.youtube.com/watch?v=Qi71uTYUCtc
Fratelli Tutti (Capítulo III) Video
https://www.youtube.com/watch?v=kdaf1ssqn-0
Sugerencias para platicar en grupo, con un compañero de oración o para comentar en su diario.
+¿Cómo sigue el programa de formación permanente en su fraternidad local lo que piden las Constituciones Generales? ¿Está enfocado en temas franciscanos/evangélicos/de la iglesia? ¿Por qué sí o por qué no?
+¿Cómo se lleva a cabo el programa de formación permanente en su fraternidad? Aquí siguen algunas posibilidades. ¿Cuáles se pueden utilizar de forma rotativa?
+Una charla en la reunión (por un miembro de la fraternidad, asistente espiritual u orador invitado)
+Una charla seguida de debates en grupos pequeños seguidos de compartir con todo el grupo
+Una presentación o una selección de lectura seguida de una discusión con un compañero
+Ver un video (el equipo de formación prepara algunas preguntas dadas de antemano). Las preguntas se discuten en grupos pequeños o con un compañero después de ver el video.
+Los miembros leen un breve pasaje de las Escrituras en casa. Haz una lista de 3 ideas principales. Algunas de las lecturas se comparten en la reunión junto con las ideas que la persona ha enumerado.
+Eche un vistazo a los enlaces proporcionados arriba. ¿Cuáles parecen interesantes para su fraternidad? Haga sugerencias a su equipo de formación.
Diane F. Menditto, OFS
Chair, National Formation Commission
Formation Director, Our Lady of the Angels Region
Formation Director, St. Francis Fraternity, Hackensack, NJ
*************************
Formation Friday, August 19, 2022


(En español abajo)
BUT WHAT DO YOU DO?
One of the most common questions we Secular Franciscans hear from those just getting to know us is: "But what do you do?" How do we answer this question if we want people who live in an action=oriented society to have a good understanding of what we are about?
We can start with, "It's not what we do but who we are." We live the Gospel by following the example of St. Francis. We make a life-long promise to live out our Baptismal commitment. But, the question persists, "WHAT DO YOU DO?"
We are peacemakers: We listen to both sides;

we

do not sow discord.
We care for creation:

More than loving animals,

we

are stewards of all that God created. We see that it is good and beautiful and encourage others to do the same by our example and actions.
We stand with the poor: We not only

serve

, but we work to make their lives better.
We look for the good in others: We try to treat everyone with patience and kindness, even those we don't like.
We

are

people of relationship

: we love to pray together and

to

collaborate in our fraternities and at work, school, and in family life.
We are welcoming: we seek to see what is lovable in those who may seem unlovable
We are people of prayer and conversion: we try to deepen our relationship with Jesus each day by spending time with him and by being willing to change what needs to be changed in our lives.
We are people focused on the Incarnation: the Crib, the Cross, and the Eucharist. We frequently meditate on the Passion, Death, and Resurrection of Christ, coming to know him well through the Gospels. We receive communion frequently because we know he is present in the Eucharist.
We use our God-given gifts in the service of others, but we don't seek recognition.
We live simple lives: we are not "showy."
We live the spirit of poverty: We

esteem work

and work hard to support ourselves and our families, but money and possessions are not our goal.
We live detachment: we are focused on Christ rather that on possessions or personal recognition. We don't cling to the world, to possessions, or to a personal agenda.
We are generous: we are not addicted to wealth, pleasure, power, position, or honor. We serve when asked, but we serve gratuitously.
We are joyful, kind, gentle, and merciful: Franciscans are willing to forgive; when we need to correct others, we do so gently and with love.
We support the mission of the Church: we help to move it forward by our participation and collaboration
We evangelize through our example: we also evangelize through our service to others (our apostolates)
So, what we do, is to bring our baptismal commitment to life with a Franciscan flavor. We have promised this with all our hearts. How about you, what do YOU do?
For discussion in a group, with a prayer partner, or to answer in your journal.
+Give some concrete examples of how you live out your baptismal commitment by following our Rule.
+How do your fraternity's active apostolates exemplify the characteristics mentioned above?
+How would you explain to others "what Franciscans do?"
++++++++++++
Formation Friday 19 de agosto de 2022
¿PERO QUÉ ES LO QUE USTEDES HACEN?
Una de las preguntas más comunes que los franciscanos seglares escuchamos de aquellos que recién nos conocen es: "¿Pero, qué hacen?" ¿Cómo respondemos a esta pregunta si queremos que las personas que viven en una sociedad orientada a la acción tengan una buena comprensión de lo que somos?
Podemos comenzar con, "No es lo que hacemos, sino quiénes somos." Vivimos el Evangelio siguiendo el ejemplo de San Francisco. Hacemos una promesa perpétua de vivir nuestro compromiso bautismal. Pero, la pregunta persiste, "¿QUÉ HACEN?"
Somos pacificadores:

escuchamos

a ambos lados; no sembramos discordia.
Cuidamos

la creación

: Más que amar a los animales, somos

mayordomos

de todo lo que Dios creó. Vemos que es bueno y hermoso y animamos a otros a hacer lo mismo con nuestro ejemplo y acciones.
Estamos con los pobres: no solo

servimos

, sino que t

rabajamos para mejorar sus vidas

.

Buscamos

el bien en los demás

: Tratamos de tratar a todos con paciencia y amabilidad, incluso a aquellos que no nos gustan.
Somos personas de relación: nos encanta orar juntos y

colaborar

en nuestras fraternidades y en el trabajo, la escuela, y la vida familiar.
Somos acogedores:

buscamos ver lo amable

en aquellos que pueden parecer desagradables.
Somos

personas de oración y conversión

: tratamos de

profundizar nuestra relación con Jesús

cada día pasando tiempo con él y

estando dispuestos a cambiar

lo que necesita ser cambiado en nuestras vidas.
Somos personas

enfocadas en la Encarnación

: el Pesebre, la Cruz y la Eucaristía. Con frecuencia meditamos sobre la Pasión, Muerte, y Resurrección de Cristo, llegando a conocerlo bien a través del Evangelio. Recibimos la comunión con frecuencia porque sabemos que Jesús está presente en la Eucaristía.
Usamos nuestros dones dados por Dios al

servicio de los demás,

pero no buscamos reconocimiento.
Llevamos

vidas sencillas

: no somos "ostentosos."
Vivimos el

espíritu de pobreza

: Valoramos el

trabajo

y trabajamos duro para mantenernos a nosotros mismos y a nuestras familias, pero el dinero y las posesiones no son nuestra meta.
Vivimos el

desapego

: estamos más centrados en Cristo que en las posesiones o el reconocimiento personal. No nos aferramos al mundo, a las posesiones, o a una agenda personal.
Somos generosos: no somos adictos a la riqueza, el placer, el poder, la posición, o el honor.

Servimos cuando se nos pide, pero servimos gratuitamente

.
Estamos alegres, bondadosos, gentiles y misericordiosos: los franciscanos están dispuestos a perdonar; cuando necesitamos corregir a otros, lo hacemos con delicadeza y amor.
Apoyamos la misión de la Iglesia: ayudamos a hacerla avanzar con nuestra participación y colaboración
Evangelizamos por nuestro ejemplo: también

evangelizamos a través de nuestro servicio a los demás

(nuestros apostolados).
Entonces, lo que hacemos es dar vida a nuestro compromiso bautismal con un sabor franciscano. Lo hemos prometido con todo nuestro corazón. ¿Y USTED, qué hace?
Para platicar en un grupo, con un compañero de oración, o para responder en su diario.
+Dé algunos ejemplos concretos de cómo vive su compromiso bautismal siguiendo nuestra Regla.
+¿Cómo ejemplifican los apostolados activos de su fraternidad las características arriba mencionadas?
+¿Cómo explicaría a los demás "lo que hacen los franciscanos?"
Diane F. Menditto, OFS
Chair, National Formation Commission
Formation Director, Our Lady of the Angels Region
Formation Director, St. Francis Fraternity, Hackensack, NJ
*************************

Formation Friday August 12, 2022
Focus on the Admonitions (XIX and XXIII)
https://franciscantradition.org/francis-of-assisi-early-documents/the-saint/writings-of-francis/the-undated-writings/the-admonitions/151-fa-ed-1-page-135
[XIX: A Humble Servant of God]
1Blessed is the servant who does not consider himself any better when he is praised and exalted by people than when he is considered worthless, simple, and looked down upon, 2for what a person is before God, that he is and no more.
3Woe to that religious who has been placed in a high position by others and [who] does not want to come down by his own will.
4Blessed is that servant Mt 24:46 who is not placed in a high position by his own will and always desires to be under the feet of others.
[XXIII: Humility]
1Blessed is the servant who has been found as humble among his subjects as he was among his masters.
2Blessed is the servant who always remains under the rod of correction.
3Faithful and prudent is the servant Mt 24:45 who does not delay in punishing himself for all his offenses, inwardly through contrition and outwardly through confession and penance for what he did.
Francis and Clare as our Servant Leader Models
Francis's style of leadership: All the brothers are equal—they follow Christ, the true leader. The MOST HIGH revealed to Francis what he should do. The leader should be the least of all.
Clare's style of leadership: Her vision was to live the Gospel—she inspired others to follow Christ. She led by her virtues and behavior more than by her office. She was persistent in her determination while always being obedient to the Church.
Questions to discuss or to answer in your journal
As you read Admonitions 19 and 23, think about the times you have served in a leadership position. Think about those you know (in fraternity or in everyday life) who fill positions of leadership or any prominent position.
+How do they fit (or not fit) St. Francis's description of the "servant" in the two quoted Admonitions?
+The "servant" mentioned in the Admonitions may or may not be in a position of leadership. How do you act in your fraternity, on your team at work, or in your family?
+ When you find yourself in a position of leadership, give examples of how you would follow the example of Francis and Clare?
+ How difficult is it for you to "let go of" a position you have held for some time? Give examples of how you mentor others and work toward a smooth transition.
++++++++++++++
Enfoque en las Admoniciones [XIX and XXIII]
http://franciscanos.org/esfa/adm-ae.html
[Cap. XIX: Del humilde siervo de Dios]
1Bienaventurado el siervo que no se tiene por mejor cuando es engrandecido y exaltado por los hombres, que cuando es tenido por vil, simple y despreciado, 2porque cuanto es el hombre delante de Dios, tanto es y no más. 3¡Ay de aquel religioso que ha sido puesto en lo alto por los otros, y por su voluntad no quiere descender! 4Y bienaventurado aquel siervo (Mt 24,46) que no es puesto en lo alto por su voluntad, y siempre desea estar bajo los pies de los otros.
[Cap. XXIII: De la humildad]
1Bienaventurado el siervo a quien se encuentra tan humilde entre sus súbditos, como si estuviera entre sus señores. 2Bienaventurado el siervo que permanece siempre bajo la vara de la corrección. 3Es siervo fiel y prudente (cf. Mt 24,45) el que, en todas sus ofensas, no tarda en castigarse interiormente por la contrición y exteriormente por la confesión y la satisfacción de obra.
Francisco y Clara como nuestros modelos de líderes servidores
El estilo de liderazgo de Francisco: Todos los hermanos son iguales: siguen a Cristo, el verdadero líder. El ALTÍSIMO le reveló a Francisco lo que debía hacer. El líder debe ser el menor de todos.
El estilo de liderazgo de Clara: Su visión era vivir el Evangelio: inspiró a otros a seguir a Cristo. Lideró por sus virtudes y comportamiento más que por su oficio. Fue persistente en su determinación siempre siendo obediente a la Iglesia.
Preguntas para platicar o responder en su diario
Mientras lee las Admoniciones 19 y 23, piense en las veces que ha servido en una posición de liderazgo. Piense en aquellos que usted conoce (en la fraternidad o en la vida cotidiana) que ocupan puestos de liderazgo o cualquier posición destacada.
+¿Cómo encajan (o no encajan) con la descripción de San Francisco del "siervo" en las dos Admoniciones citadas?
+El "siervo" mencionado en las Admoniciones puede o no estar en una posición de liderazgo. ¿Cómo actúa usted en su fraternidad, en su equipo de trabajo o en su familia?
+ Cuando se encuentre en una posición de liderazgo, dé ejemplos de cómo seguiría el ejemplo de Francisco y Clara.
+ ¿Qué tan difícil es para usted "despegarse" de una posición que ha ocupado por algún tiempo? Dé ejemplos de cómo asesora a otros y trabaja para lograr una transición fluida.
Diane F. Menditto, OFS
Chair, National Formation Commission
Formation Director, Our Lady of the Angels Region
Formation Director, St. Francis Fraternity, Hackensack, NJ
*************************
Formation Friday August 5, 2022
(en español abajo)
Getting to Know St. Clare Through the Eyes of Others
The gaze of the other helps us to know who we are. This week we get to know St. Clare through the eyes of others—those who spoke under oath as witnesses in her process of canonization. Within two weeks of the death of St. Clare, fifteen sisters at San Damiano and many from Assisi who had known Clare during her lifetime were interviewed by the group entrusted with the cause for her canonization. Below is just a small taste of what was said about St. Clare.
Read the entire document here: THE ACTS OF THE PROCESS OF CANONIZATION
Sister Pacifica of Guelfuccio of Assisi :
"She said that Saint Clare began the Order that is now at San Damiano through the admonition of Saint Francis."
"She also said Lady Clare was born of noble stock, of noble father and mother.d Her father was a knight, Sir Favarone…"
"She said she was so very strict in her food that the sisters marveled at how her body survived."
"Saint Francis together with the bishop of Assisi commanded her to eat on those three days at least a half a roll of bread, about one and a half ounces."
"She also said the blessed mother was persevering and careful in her prayers, lying a long time upon the ground, remaining humbly prostrate."
"She also said Lady Clare, when she commanded her sisters to do something, did so with great fear and humility and more often than not she wished to do what she had commanded the others."
"She also said the blessed mother was humble, kind, and loving to her sisters, and had compassion for the sick."
"She also said she particularly loved poverty, but she could never be persuaded to desire anything for herself, or to receive any possession for herself or the monastery."
"This witness also said one time when five sisters were sick in the monastery, Saint Clare made the sign of the cross with her own hand over them and all of them were immediately cured."
Sister Welcome of Perugia
"Lady Clare, former abbess of the monastery of San Damiano, had marvelous humility and so looked down upon herself that those tasks, which she knew were more degrading, she herself performed."
"She was a virgin in spirit and in body and held in great veneration by all who knew her even before she entered religion. 8This was because of her great honesty, kindness, and humility."
"The witness said from the time the mother Saint Clare entered religion, she was so humble she washed the feet of the sisters."
"More than this, the blessed Clare used to hand water to the sisters and, at night, covered them from the cold."
"She also said she used such rough haircloths and shirts for herself, but was very merciful to the sisters who could not endure such harshness and willingly gave them consolation."
"She also said her speech was always about the things of God. She did not wish to talk about worldly things…"
"She said the Lady Clare frequently confessed, 38and, with great devotion and fear, frequently received the holy sacrament of the Body of our Lord Jesus Christ, trembling all over as she did so."
As we anticipate the feast day of St. Clare, we can read more about her and read some of her writings here: https://franciscantradition.org/early-sources-index#clare-the-lady
Also, listen to a podcast interview of Francine Gikow, OFS, National Formation Commission expert on St. Clare. LISTEN TO PODCAST INTERVIEW
These questions are for you to answer in a group, with a prayer partner or in your journal.
+ What do you already know about St. Clare?
+ What challenges you about her life and extreme poverty?
+ After reading more about St. Clare, share (with your fraternity, a prayer partner, or in your journal) how her philosophy and writings can have a positive influence on your prayer life.
++++++++++++++++++++++++++++++++
Formation Friday 5 de agosto de 2022
Conociendo a Santa Clara a través de los ojos de los demás
La mirada del otro nos ayuda a saber quiénes somos. Esta semana llegamos a conocer a Santa Clara a través de los ojos de otras, aquellas que hablaron bajo juramento como testigos en su proceso de canonización. Dos semanas después de la muerte de Santa Clara, quince hermanas de San Damián y muchos de Asís que habían conocido a Clara durante su vida fueron entrevistados por el grupo encargado de la causa de su canonización. A continuación, se muestra sólo una pequeña muestra de lo que se dijo sobre St. Clare.
Lea el documento completo (en inglés) aquí: https://franciscantradition.org/clare-of-assisi-early-documents/the-acts-of-the-process-of-canonization/318-ca-ed-1-page-141 Las Actas del Proceso de Canonización de Clara de Asís
Sor Pacífica de Guelfuccio de Asís :
"Ella dijo que Santa Clara comenzó la Orden que ahora está en San Damián por la admonición de San Francisco."
"También dijo que la dama Clara nació de noble estirpe, de padre y madre nobles. d Su padre era un caballero, don Favarone…"
"Dijo que era tan estricta con la comida que las hermanas se maravillaron de cómo sobrevivió su cuerpo."
"San Francisco junto con el obispo de Asís le mandó comer en esos tres días al menos medio bollo de pan, como una onza y media."
"Dijo también que la santísima madre fue perseverante y cuidadosa en sus oraciones, yaciendo mucho tiempo en el suelo, permaneciendo humildemente postrada."
"También dijo que la dama Clara, cuando ordenaba a sus hermanas que hicieran algo, lo hacía con gran temor y humildad y, la mayoría de las veces, deseaba hacer lo que les había ordenado a los demás."
"También dijo que la bendita madre era humilde, amable y amorosa con sus hermanas, y que tenía compasión por los enfermos."
"También dijo que amaba particularmente la pobreza, pero que nunca podría ser persuadida de desear algo para sí misma, o de recibir alguna posesión para ella o el monasterio."
"Este testigo también dijo que una vez que cinco hermanas estaban enfermas en el monasterio, Santa Clara hizo la señal de la cruz con su propia mano sobre ellas y todas ellas se curaron de inmediato."
Sor Benvenuta de Perugia
"La dama Clara, ex abadesa del monasterio de San Damián, tenía una humildad maravillosa y se despreciaba tanto a sí misma que aquellas tareas, que sabía que eran más degradantes, las realizaba ella misma."
"Ella era virgen en espíritu y cuerpo y era muy venerada por todos los que la conocían incluso antes de que entrara en la religión. 8 Esto se debió a su gran honestidad, bondad y humildad."
"El testigo dijo que desde el momento en que la madre Santa Clara entró en la religión, era tan humilde que lavaba los pies de las hermanas."
"Más que esto, la bienaventurada Clara solía pasar agua a las hermanas y, por la noche, las cubría del frío."
"Ella también dijo que usaba toallitas y camisas tan ásperas para sí misma, pero que era muy misericordiosa con las hermanas que no podían soportar tanta dureza y voluntariamente les daba consuelo."
"Ella también dijo que su discurso siempre fue sobre las cosas de Dios. Ella no deseaba hablar de cosas mundanas…"
"Dijo que la dama Clara se confesaba con frecuencia, 38 y con gran devoción y temor recibía frecuentemente el santo sacramento del Cuerpo de Nuestro Señor Jesucristo, temblando todo mientras lo hacía".
Mientras anticipamos el día de la fiesta de Santa Clara, podemos leer más sobre ella y leer algunos de sus escritos (en inglés) aquí: https://franciscantradition.org/early-sources-index#clare-the-lady
Aquí se pueden leer los escritos de Santa Clara en español: http://franciscanos.org/esscl/menud2.html
Estas preguntas son para platicar en grupo o con un compañero de oración o para contestar en su diario.
+ ¿Qué sabe ya de St. Clare?
+ ¿Qué le desafía sobre la vida de Sta. Clara y la pobreza extrema?
+ Después de leer más sobre Santa Clara, comparta (con su fraternidad, un compañero de oración o en su diario) cómo su filosofía y escritos pueden tener una influencia positiva en su vida de oración.
Diane F. Menditto, OFS
Chair, National Formation Commission
Formation Director, Our Lady of the Angels Region
Formation Director, St. Francis Fraternity, Hackensack, NJ
*************************
Formation Friday, July 29, 2022
The Pardon of Assisi – The Porziuncola Indulgence—Celebrated on August 2


(en español abajo)


+ The sixteenth century Basilica of St. Mary of the Angels envelops the tiny chapel known as the Porziuncola.

+ This chapel was one of the churches restored by St. Francis.

+ This is the spot where, while listening to the Gospel, Francis understood what he was called by God to do.

+ Here he founded the Order in 1209.

+ St. Clare received her religious habit from the hands of Francis here in 1211.

+ In 1216 as Francis prayed that everyone could be brought to heaven, he obtained from Jesus in a vision the PARDON OF ASSISI—a plenary indulgence, which was later ratified by Pope Honorius III.

+ This is where the friars' early general chapters were held—the Chapter of Mats of 1221 was attended by 5,000 friars.

+ Here, on October 3, 1226, St. Francis welcomed Sister Death lying naked on the ground just outside the chapel.

"See to it, my sons, that you never abandon this place. If you are driven out from one side, go back in at the other. For this place is truly holy and is the dwelling place of God. Here, when we were but a few, the Most High gave us increase; here he enlightened the hearts of his poor ones by the light of his wisdom; here he set our wills on afire with the flame of his love. Here he who prays with a devout heart will obtain what he prays for and he who offends will be punished more severely. Wherefore, my sons, consider this dwelling place of God to be worthy of all honor, and with all your, with voice of joy, and praise, give glory to the Lord in this place." (Words of the dying St. Francis, Celano 1, n. 106)

The Conditions for Receiving the Pardon

+ Each year from vespers on August 1 through August 2 (Feast of Our Lady of the Angels) you should visit either a Franciscan church or your own church. (At first the indulgence was only given for the Porziuncola, but it has been widened over the years.)

+ You may obtain the indulgence any day of the year upon visiting the Porziuncola itself.

CONDITIONS TO OBTAIN THE PARDON OF ASSISI
Plenary Indulgence–(for oneself or for a departed soul)
Sacramental Confession to be in God's sanctifying grace *(to be received within eight days before or after initiate "appeal" for the Plenary Indulgence);
*Participation in the Holy Mass with reception of the Holy Eucharist.
Visit to a Catholic Church, followed by the

Profession of FAITH

(Nicene Creed or Apostles Creed),
Recite the OUR FATHER, in order to reaffirm and give witness to one's Christian dignity, as a child of God, that one received in Baptism;
Pray for the Pope's intentions: as Vicar of Christ, Shepherd of the Universal Church, and visible sign of unity among the Faithful
Excellent reference on this topic: http://www.shrinesf.org/pardon-of-assisi.html
Also, if you are able to read Spanish, the link below has a very interesting article about the Porziuncola.
For discussion and reflection
+ Read Matthew 10: 9-15. This is the gospel that Francis heard read at the Porziuncola. Reflect on its meaning to all Franciscans and to us as Secular Franciscans.
+ On August 1-2, visit a Franciscan or other church and follow the conditions to receive the indulgence.
+ While you are there, spend time with the Blessed Sacrament. Consider your vocation and what God is asking of you.
+++++++++++++++++++++++++
Formation Friday – 29 de julio, 2022
El perdón de Asís – La indulgencia de la porciúncula 2 de agosto
+ La Basílica de Santa María de los Ángeles del siglo XVI envuelve la pequeña capilla conocida como la Porciúncula.
+ Esta capilla fue una de las iglesias restauradas por San Francisco.
+ Este es el lugar donde, mientras escuchaba el Evangelio, Francisco comprendió lo que Dios le había llamado a hacer.
+ Aquí fundó la Orden en 1209.
+ Santa Clara recibió su hábito religioso de manos de Francisco aquí en 1211.
+ En 1216, mientras Francisco oraba para que todos pudieran ser llevados al cielo, obtuvo de Jesús en una visión el PERDÓN DE ASÍS, una indulgencia plenaria, que luego fue ratificada por el Papa Honorio III.
+ Aquí es donde se llevaron a cabo los primeros capítulos generales de los frailes; al Capítulo de las Esteras de 1221 asistieron 5.000 frailes.
+ Aquí, el 3 de octubre de 1226, San Francisco recibió desnudo a la Hermana Muerte en el suelo a las afueras de la capilla.
"Ocúpense, hijos míos, de que nunca abandonen este lugar. Si son expulsados de un lado, regresen por el otro. Porque este lugar es verdaderamente santo y es la morada de Dios. Aquí, cuando éramos sólo unos pocos, el Altísimo nos dio crecimiento; aquí iluminó el corazón de sus pobres con la luz de su sabiduría; aquí prendió nuestras voluntades con la llama de su amor. Aquí el que ora con corazón devoto obtenga lo que pide y el que ofende será castigado más severamente. Por tanto, hijos míos, consideren esta morada de Dios digna de toda honra, y con toda su voz, con voz de gozo y alabanza, den gloria al Señor en este luga ." (Palabras de San Francisco agonizante, Celano 1, n. 106)
Las condiciones para recibir la indulgencia
+ Cada año, desde las vísperas del 10 de agosto al 20 de agosto (Fiesta de Nuestra Señora de los Ángeles), debe visitar una iglesia franciscana o su propia iglesia. (Al principio, la indulgencia solo se otorgó a la Porciúncula, pero se ha ampliado con los años).
+ Puede obtener la indulgencia cualquier día del año al visitar la propia Porziuncola.
CONDICIONES PARA OBTENER EL PERDÓN DE ASÍS
Indulgencia plenaria – (para uno mismo o para un alma difunta)
Confesión sacramental para estar en la gracia santificante de Dios * (para ser recibida dentro de los ocho días antes o después de iniciada la "apelación" para la Indulgencia Plenaria);
* Participación en la Santa Misa con recepción de la Sagrada Eucaristía.
Visita a una Iglesia Católica, seguida de la Profesión de FE (Credo de Nicea o Credo de los Apóstoles),
Recitar el PADRE NUESTRO, para reafirmar y dar testimonio de la propia dignidad cristiana, como hijo de Dios, que se recibió en el Bautismo;
Ore por las intenciones del Papa: como Vicario de Cristo, Pastor de la Iglesia Universal y signo visible de unidad entre los Fieles.
Excelente recurso en español http://franciscanos.org/santuarios/bellucci.htm
Para platicar y reflexionar
+ Lea Mateo 10: 9-15. Este es el evangelio que Francisco escuchó en la Porciúncula. Reflexione sobre su significado para todos los franciscanos y para nosotros como franciscanos seglares.
+ El 10 o el 20 de agosto, visite una iglesia franciscana u otra iglesia; siga las condiciones para recibir la indulgencia.
+ Mientras esté allí, pase tiempo con el Santísimo Sacramento. Considere su vocación y lo que Dios le está pidiendo.
Diane F. Menditto, OFS
Chair, National Formation Commission
Formation Director, Our Lady of the Angels Region
Formation Director, St. Francis Fraternity, Hackensack, NJ
*************************
Please e-mail Bob Longo, OFS, with any concerns, updates, or ideas for this website at: blongosfo@gmail.com