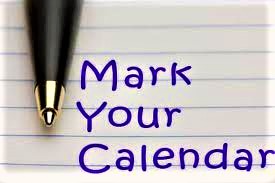 **************************************************
2023 Loyola Regional Retreat
July 21 – 23, 2023

Loyola on the Potomac Retreat House




9270 Loyola Retreat Rd, Faulkner, MD 20664




Phone: 1 301 392-0800


*************************
The Saint Margaret of Cortona Regional Council looks forward to seeing you on July 21 – 23, 2023 at the Annual Regional Retreat
Information for the weekend retreat – Check-in time after 4 PM on Friday – Check-out time after lunch on Sunday
The cost per person is $275 (all single rooms) all meals included
A non-refundable deposit Check, for $175, is required. Make check payable to:

St. Margaret of Cortona Region

– The deadline to send your deposit check is July 1, 2023.
When sending in your check, include the following: Your name, email address, and the name of your fraternity
Mail check to

Peter Noyes


1904 Atkisson Road
Joppa, MD 21085-1811
If you have questions concerning cost or non-refundable deposits, contact Peter at: pnoyesofs@gmail.com
*************************
Our weekend facilitator will be Fr. Charley Miller, OFM, Holy Name College,
Silver Spring, Md.
The theme for the weekend Retreat is –
WHAT'S NEXT, DISCERNMENT AND LIFE'S CROSSROADS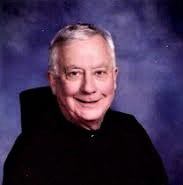 Fr. Charley has a Master's degree in Counseling, Theology, and Social Work. He has special training in clinical pastoral work, family and marriage therapy, spiritual direction, and substance abuse counseling. Fr. Charley has experience in marriage and family counseling and spiritual direction for the last 35 years.
He has been in parish work for almost fifty years and spent eleven years in formation work with the young OFM Franciscan friars. Fr. Charley says he would like to think that he approached all these from a Franciscan perspective.
*************************
We ask attendees to bring a small snack
to share at our Friday and Saturday evening socials

*************************
Agenda for 2023 Annual Retreat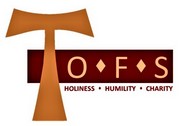 "What Next? Seeking, finding, losing the way with Francis of Assisi as our (sometimes confusing) guide".
St. MARGARET OF CORTONA REGIONAL RETREAT
Loyola Retreat House, Faulkner, Maryland
FRIDAY, July 21, – SUNDAY, July 23rd, 2023
BRING YOUR LITURGY OF THE HOURS
Friday
4:00 PM Check-in
7:00 PM Dinner
8:00 PM Welcome/Evening Prayer (LOTH)
Fr. Charley Miller, OFM – "Who am I, God?" "God comes to us disguised
as our lives" – R. Rohr, OFM
9:00 PM Social
Saturday
8:00 AM Breakfast
9:30 AM Morning Prayer
10:00 AM Fr. Charley – "Who are You, God?" Images of God, and: Doubts as
stepping stones to faith.
11:00 PM Our human relationships as parables of our God relationship: intimacy, loneliness, love, and "dark night"
12:30 PM Lunch
1:00 PM Quiet Time (Adoration in the Chapel)
3:00 PM Fr. Charley – "A compass is not a map!" – Difficult choices and discerning "the will of God".
5:00 PM Mass (in the Chapel)
6:00 PM Dinner
7:30 PM Evening Prayer
7:45 PM Social
Sunday
8:00 AM Breakfast
9:30 AM Morning Prayer
9:45 AM Fr. Charley – Who are we? – believers, Catholics, Franciscans, seekers in a world and a church are changing and facing hard decisions?"
12:30 PM Lunch – Departure

**************************************************
Please e-mail Bob Longo, OFS, with any concerns, updates, or ideas for this website at: blongosfo@gmail.com
---