January 18-25, 2023
Week of Prayer for Christian Unity
Please join the Franciscan Friars of the Atonement, Graymoor Ecumenical & Interreligious Institute, and the Interchurch Center Committee on Ecumenical, Interfaith, and Community Concerns for an Ecumenical Service of the Word (in person or online) in observation of the 2023 Week of Prayer for Christian Unity.
Wednesday, January 18th, 2023
12:00-1:00 PM Eastern (GMT-5)
Interchurch Center Chapel
61 Claremont Avenue
New York, NY 10115
Or Online via YouTube: Join Here
Free and open to the public; the service will remain available online for later viewing.
The 2023 theme for the Week of Prayer for Christian Unity is from Isaiah 1:17, in which the prophet exhorts his audience to "learn to do good; seek justice, rescue the oppressed, defend the orphan, plead for the widow." The theme was developed with the assistance of a group of Christians in Minnesota, USA, convened by the Minnesota Council of Churches. Minneapolis, MN became a flashpoint for calls for racial justice and equity during the responses of communities to the murder of George Floyd, which received world-wide attention. Preaching at the Interchurch Center's 2023 service will be the Rev. Dr. David Latimore, Director of the Betsey Stockton Center for Black Church Studies at Princeton Theological Seminary.
The Week of Prayer for Christian Unity was first observed in January, 1908. Known then as the Church Unity Octave, it was celebrated in the chapel of a small Atonement Franciscan Convent of the Protestant Episcopal Church, on a remote hillside fifty miles from New York City. This new prayer movement soon caught the imagination of others beyond the Franciscan Friars and Sisters of the Atonement, becoming an energetic movement that gradually blossomed into a worldwide observance involving many nations and millions of people.
Other Week of Prayer Materials, Daily Reflections, and Events
Week of Prayer for Christian Unity materials are still available for purchase (including digital downloads) on the GEII website – please note that orders for materials will be processed within two business days.
Other WPCU activities hosted by the Franciscan Friars of the Atonement, including daily reflections, will be posted on the Friars' website. Near Graymoor, another ecumenical service will be hosted at St Mary's-in-the Highlands Episcopal Church, in Cold Spring, NY: Sunday, January 22, 4:00 pm.
Hosting your own Week of Prayer event?
Please share with us (wpcu@geii.org) a description and photos of your event so we may reflect and celebrate the diversity of Prayer Week activities in our coverage of this annual time of ecumenical engagement and outreach.
Ecumenical Trends coverage of Karlsruhe 2022
The upcoming issue of Ecumenical Trends, January/February 2023 (52.1), will be a special issue containing key documents and original coverage of the 11th Assembly of the World Council of Churches (held August 31-September 8, 2022). Of special note in this issue is an exclusive interview with Justin Welby, Archbishop of Canterbury. The issue will be available in digital and print editions by early February – subscribe today and don't miss a thing!
Spring and Summer 2023
More announcements will follow pertaining to upcoming programs, as well as to the video recording of our recent webinar, "Christian Nationalism in International Perspective: Lessons and Legacies," co-sponsored with the Ecclesiological Investigations International Research Network and Fordham University's Orthodox Christian Studies Center.
Enrollment is open now for the Centro Pro Unione Summer Course in Ecumenical & Interreligious Movements, on the historic Piazza Navona in the heart of Rome, Italy. The schedule for the three weeks of the course (June 26 – July 14, 2023) begins each weekday with morning prayer followed by three 60-minute lecture segments. The afternoons are for on-site excursions and lectures (Roman catacombs, Basilica of St. Peter and excavations, St. Clement, "Roman ghetto", Synagogue and museum, Mosque and Islamic center, and others). Weekends are free.
_____________________________________
January Newsletter
Happy New Year from Abrahamic House!
We bid farewell to 2022 with some fantastic December events. The fellows threw an "ugly sweater" party to celebrate the first night of Hanukkah and the final Sunday of Advent. There were sing-alongs, dreidel tournaments, the mitten game, cookies, candles, and of course exquisitely hideous sweaters. Our next event was a Shabe Yalda celebration, the winter solstice and longest night of the Persian calendar. Bright red fruits were served to represent our burning hopes in the heart of winter, poetry by the famed Persian writer Hafez was recited, fortunes were told, and bonfires were lit. Both events were stunning successes, which is a tribute to our ingenious fellows and our dedicated, open-hearted community. We are so grateful to everyone who showed up and contributed to these memorable evenings.
Which brings us to this month and our first events of 2023! The fellows have cooked up some great offerings for January and we hope to see you at one, two, or all three!
_____________________________________
Back to School
Saturday, January 14th, 5:00 P.M. EST

As the spring semester begins for D.C. students, we invite you to gather at Abrahamic House to reminisce about our school days of old. Drawing on our lived experiences, the fellows will lead a casual discussion about how schooling can shape ideas and beliefs–particularly, what our schools taught us about different religions, ideas, cultures etc. If you feel comfortable, please bring a picture of you from your early school days to participate in a fun game! We will provide pizza and apple cider to keep everybody warm throughout the evening.
_____________________________________
People of the Book: Inauguration Book Tour
Saturday, January 21st, 2:00 P.M. EST

Come and join Abrahamic House for a tour of the Library of Congress. We'll discuss what texts have been used during Presidential inaugurations. We'll also view an exhibit about the history of America's voluntary organizations, "Join In." At 2:00 P.M. EST we'll meet outside the library for coffee, donuts, and a brief discussion. Then at 2:30 P.M. EST, we'll head into the library. Spots are limited as we have timed entry tickets.
_____________________________________
Hot Chocolate Bar with Moishe House Arlington
Monday, January 23rd, 6:30 P.M. EST

The weather's cold, so come join the Abrahamic House Fellows and our friends at Moishe House Arlington for a Hot Cocoa Social. Last year's social was a hit, and we hope to see you at this year's. There will be plenty of hot chocolate–feel free to bring along a friend!
_____________________________________
We hope to see you at some or all of our events this month! Abrahamic House events bring real, lasting, and positive change to people's lives. Recently, we asked some of our frequent guests and valued community members to share testimonials about their experience at Abrahamic House programming:

"Although Morocco has a history with a substantial Jewish population, I never had the chance to explore interfaith while growing up there. Since moving to the US, Abrahamic House has been my main source of exposure to a truly interfaith community. I value the relationships and quality of events they foster and plan. They make the 5-hour drive to DC worth it. Going to Jewish and Christian focused events has been a welcome and eye-opening change to my relationship with other faiths. It's a thriving community where I can learn and teach simultaneously. In fact, it has even primed me to live in a de-facto interfaith house of my own in my small college town in Virginia."
– Mohammed El Kihal

"I first heard about Abrahamic House when my friend of 20 years became the Jewish fellow. I was initially skeptical ('So it's just a random house where you do what…?'), but over the past year I have watched it grow into an amazing community hub. The best part of events, aside from delicious free food and drinks, is getting to meet interesting people from all walks of life. I especially found community in meeting other 'cultural Christians,' something I could not do in previous church environments. It's so awesome to see how far Abrahamic House has come in terms of reach and maturity, and I can't wait to see what the new class of fellows have in store for this year."
– Amy Choi
"Being new to DC, Abrahamic House has provided me with a community united in respect and curiosity from people of different backgrounds. Abrahamic House is a force pushing against silos by bringing people from different worlds together. The connections I made at this house have been more effective at changing my perspective than the interfaith dialogue programs I participated in during grad school. I have never wanted to go to a Christmas party before, but through the friends I made this past year at Abrahamic house events, I am looking forward to celebrating Christmas this year with them."
– Mark Goldman
Thanks to Mohammed, Amy, and Mark for contributing those moving testimonials! We'd like to leave you with a link to our most recent year-end report, which covers our first year in Washington D.C. This comprehensive report was carefully crafted by the Abrahamic House Team with data from events, social media, and online surveys. It provides substantive insight into how Abrahamic House positively impacts our community. All annual reports will be posted to our website on the appropriate Fellowship page. Check out the 2021-2022 report here:
*************************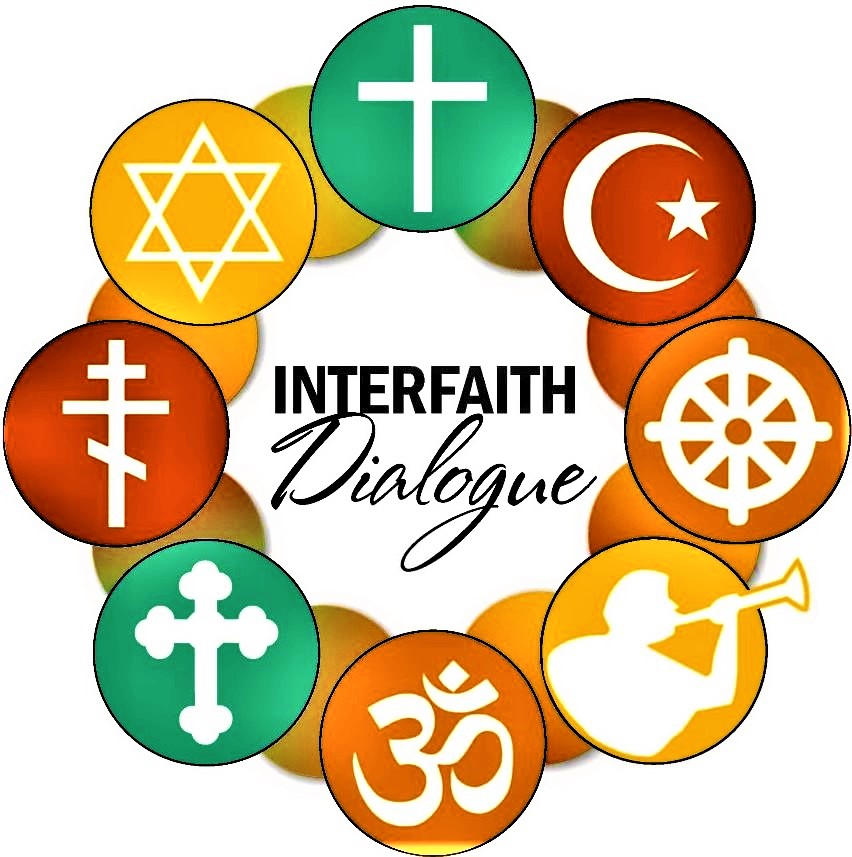 By Anne Mulqueen, OFS
***************************
Ecumenical / Interfaith Committee Network Summer 2018 Newsletter
(
Click on Icon to go to the Ecumenical / Interfaith Newsletter

)