April Newsletter
Hello and happy spring from Abrahamic House! We had an amazing March with wonderful events and even greater memories. Learning about Tom Pruski's Heal the Sick Program at the Wesley Theological Center was incredibly invaluable. The Purim Bash which also celebrated Abby's quarter-life crisis, Zamua, and St. Patrick's Day was beyond fun! And, at about 60 guests, our fantastic Newroz Celebration was our biggest in-person event so far! It's so special to see the dream of Abrahamic House come alive–both religious and non-religious folks, immigrants and non-immigrants, people of different creeds and backgrounds all coming together to gather, not other. Thank you to all who came out and celebrated with us! We look forward to our first month of all in-person events and hope you can join us!
Coming this month:
Dinner Church – Monday, April 4th, 7:30pm-9:30pm EST
Passover Seder – Friday, April 22nd, 7pm EST
Ramadan Iftar Dinner – Monday, April 25th, 7:30 pm EST
Wishing you all a wonderful April!
With love,
Abrahamic House
April Offerings
Records of the early church suggest that people gathered for worship primarily through eating meals. Over time, this practice became institutionalized through the celebration of the Eucharist and moved away from the practice of gathering together around a full meal. Using some of the building blocks of creating a "dinner church" service identified by Kendall Vanderslice in her book "We Will Feast," join Abrahamic House for a meal where we will reflect on these practices of the early church, while also bringing in reflections on food from non-Christian traditions. As this meal will fall during Ramadan, we will begin at 7:30 pm to accommodate Muslims who will be fasting until sundown.
Monday, April 4th 7:30-9:30 pm EST @ Abrahamic House


Please join us on the last night of Passover for Seder! We will be reading traditional passages from the Haggadah (Passover prayer book), eating good food, and drinking many cups of wine. Exact address will be provided closer to the event via the email provided.
Friday, April 22nd, 7 pm EST @ Abrahamic House

The Abrahamic house cordially invites you to join us in breaking the day's fast with an Iftar dinner the twenty-fourth day of Ramadan. If you intend on praying Maghrib at the house, please remember to bring your own prayer mat. Spots are limited, so please register early. Exact address will be provided closer to the event via the email provided. Please note: Vaccination is required for all guests.
Monday, April 25th, 7:30 pm EST @ Abrahamic House

*************************
March 2022 Newsletter
Hello and happy March from Abrahamic House! We had a great February thanks to your participation and support! The World Interfaith Harmony Week celebration was a great success, our game night was super fun, and learning about faith in modern media was incredibly fascinating and valuable. Thank you to all who helped make these events possible, and we look forward to a new month learning and growing alongside one another!
Coming up this month:
Purim Bash! – Thursday, March 17th
Newroz Celebration – Saturday, March 26th
Healing and Wholeness: Faith Communities and Health Ministries – Monday, March 28th
February Offerings
Please join us for Abrahamic House's Purim bash! Purim is the Jewish holiday that commemorates Esther's success in saving the Jewish people from Haman during the time of the Persian Empire. We will also be celebrating St. Patrick's Day, Zamua, and our Jewish Fellow Abby's birthday! All the more reason to party! We will have snacks, drinks, good music, and even greater company. Please note that we will not be doing a full Megillah reading. This event will be held outside on the Abrahamic House patio, so dress warm!
Thursday, March 17th, 2022 at 7 pm EST @ Abrahamic House
Join us as we ring in the Kurdish New Year and the coming of spring by celebrating Newroz at the Abrahamic House!
Newroz falls on the spring equinox and has Kurdish, Iranian, and Zoroastrian origins. However, it is celebrated by communities across Western Asia, Central Asia, the Caucasus, the Black Sea Basin, the Balkans, and South Asia. It represents a holy day for Zoroastrians, Bahá'ís, and some Muslim communities.
Spots are limited so please register soon. Preference will be given to those who have not yet attended Abrahamic House events. Details will be sent to the email you have provided closer to the event date.
Kurdish food and refreshments will be provided!
Vaccination required.
Saturday, March 26th at 6:30 pm EST @ Abrahamic House
The Christian Medical Commission, a sub-unit of the Unit on Justice and Service of the World Council of Churches, engaged in a foundational 12-year global study on health and healing from the Christian perspective, including how the church can learn from traditional models of caring communities in different cultures and religions. They released a summary of this perspective in a foundational 1990 document, Healing and Wholeness: The Churches' Role in Health. Join Abrahamic House, Wesley Theological Seminary's Heal the Sick Program, and the Interfaith Public Health Network in learning about how this work set a foundation for contemporary health ministries and discussing how elements of the model could be adapted and applied for other faith contexts and which elements could be adapted to be more culturally sensitive.
Tom Pruski from the Wesley Theological Seminary – Heal the Sick program will be the guest speaker. The Interfaith Public Health Network will be a partner organization.
This is a virtual event.
Monday, March 28, 2022, 7-8 pm EST

Abrahamic House and Muslim-Christian Dialogue
(Click on Icon below to read Article)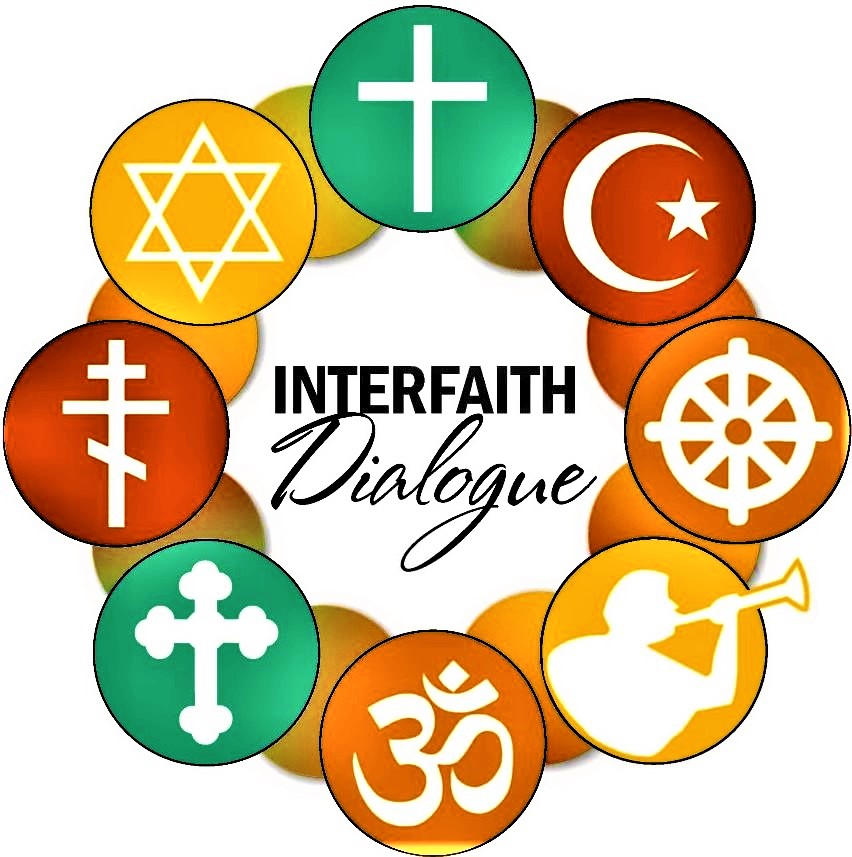 By Anne Mulqueen, OFS
***************************
Ecumenical / Interfaith Committee Network Summer 2018 Newsletter
(
Click on Icon to go to the Ecumenical / Interfaith Newsletter

)