*************************
November Newsletter
The war in Israel and Gaza has rocked our community. Despite global tensions between people of faith, our fellows are continuing to practice interfaith harmony with a month of thoughtful events.
In the midst of the terrible war between Israeli armed forces and Hamas, we at Abrahamic House are heartbroken. We are not only heartbroken by the killing and kidnapping of Israelis and the killing and bombardment of Palestinians in Gaza, but also by the ways the conflict has divided us like never before. We condemn terrorism and oppression in all its forms, and we hope that religious, spiritual, and community leaders can come together and advocate for a non-violent path forward. The only solution to this long and bloody struggle is a compassionate one, with empathy for the "other." Our heart goes out to everyone who is suffering, in the region itself and across the world, and in particular to our Jewish and Muslim community members, many of whom have been carefully and mindfully building meaningful interfaith relationships with one another that now may feel either broken or strained. At Abrahamic House, we know that our love for our community members of different faiths is not mutually exclusive. We remain steadfastly committed to our mission of gathering together across differences, refusing to deny each other's humanity, and building a joyful space for interfaith relationship-building. Our hope is that guests of our programs can see the "other" as a fellow human and maybe even as a friend. We believe that our full and mutual understanding of one another as human beings, and the compassion that flows from that understanding, is the only way to build the foundation of peace that this world needs.
At the beginning of October, our fellows beautifully demonstrated their interfaith solidarity with a week of Sukkot-related events in their homemade sukkah. Sukkah-thon consisted of an all hands on deck sukkah building session, a tasty dinner of grilled cheese sandwiches, some kosher evening snacks with a Mashgiach (an official kosher supervisor), an intimate conversation club about forgiveness, and a relaxing movie night. The fellows selected one of their favorite movies, an Iranian comedy. We were blessed to have gathered a diverse group of guests to watch this film, including an Israeli and a Palestinian. Unfortunately, it was just one day after the end of Sukkah-thon that Hamas launched their horrific attack. The following week, our fellows decided to hold an interfaith vigil for both the Israeli and Palestinians victims of this conflict. Prayers were shared from Christianity, Islam, and Judaism. It was a profound reminder that grief can cross religious and ideological divides, and it is no evil thing that you might weep for the children of those you have been told are your enemies. The fellows decided to cancel their Supra feast event while they and our community continued to process and mourn.
Fortunately, we were able to reschedule, and the Supra feast will now be this Friday, our first event of November. It will be an intimate event, so spots are quite limited. For the rest of this month's programming, our fellows have put together opportunities to pray together at different houses of worship representative of each of their faith traditions. The fellows are also hoping to start an interfaith study club, where they would read and discuss academic texts in order to gain a deeper understanding of the world's major religions. If you are interested in participating please
fill out this Google Form.
We're looking forward to continuing our mission of #gatheringnotothering to help heal our fractured world.

________________________________________________________
November: Month of Prayer
Jummah Prayers, Friday, November 17th, 1:00 p.m. EST
Shabbat Services, Friday, November 17th, 6:00 p.m. EST
Catholic Mass and Angelus, Sunday, November 19th, 12:00 p.m. EST

The events of the past weeks have left us with a sense of grief, helplessness, and a loss for words. On October 11th, our community gathered at our house, and nobody spoke for almost 20 minutes. This silence was profound. We were all heartbroken, angry, praying, grieving, crying. It took great courage to break that silence and carry on with our prayers.

The presence of Christians, Muslims, and Jewish people praying in their own ways alongside each other, mourning those who have been and who continue to be killed, and yearning for an end to the violence, epitomized our shared humanity. There was a divine comfort and affirmation in knowing that a person from a different religion is listening to you, while you pray, even if in words they cannot fully understand. We are forever grateful for that opportunity with the Abrahamic House community.
We hope you can join us as we visit and listen to prayers at a Synagogue, Mosque, and Church in the month of November. We hope that by being present with and for each other, we can demonstrate the power of interfaith connection to overcome hate and division, and to help mend our broken hearts.
If you cannot attend in person but would like us to include a special intention in our prayers, please feel free to share in the link below.

In the form below, please indicate which prayers you can participate in. All are welcome, but please let us know if you will be attending so we can share important information in advance.
Locations and email confirmation will be provided closer to the event date.
________________________________________________________
Supra: A Toast To All Souls
Friday, November 3rd, 7:00 p.m. EDT
Join us for a Georgian Supra – a traditional banquet feast. During Halloween, or the liturgical celebrations of All Souls and All Saints Day, Christians around the world take time to remember their departed, commemorating their leadership, sacrifices, and acknowledging the shoulders we stand on today.
The feast will begin on November 3rd at 7:00 PM and continue for several hours. Our "tamada" or toastmaster, will lead several rounds of toasts. In the country Georgia, toasting is more than a simple cheers – it is a nuanced rhetorical art form, and a celebration of past, present, and tomorrow. We encourage you to join in and participate. The Abrahamic House team will perform a toast for peace.
Non-alcoholic beverages will be available along with the traditional wine. Location and email confirmation will be provided closer to the event date.
________________________________________________________
Please, no matter what happens, do not forget to keep #gatheringnotothering
*************************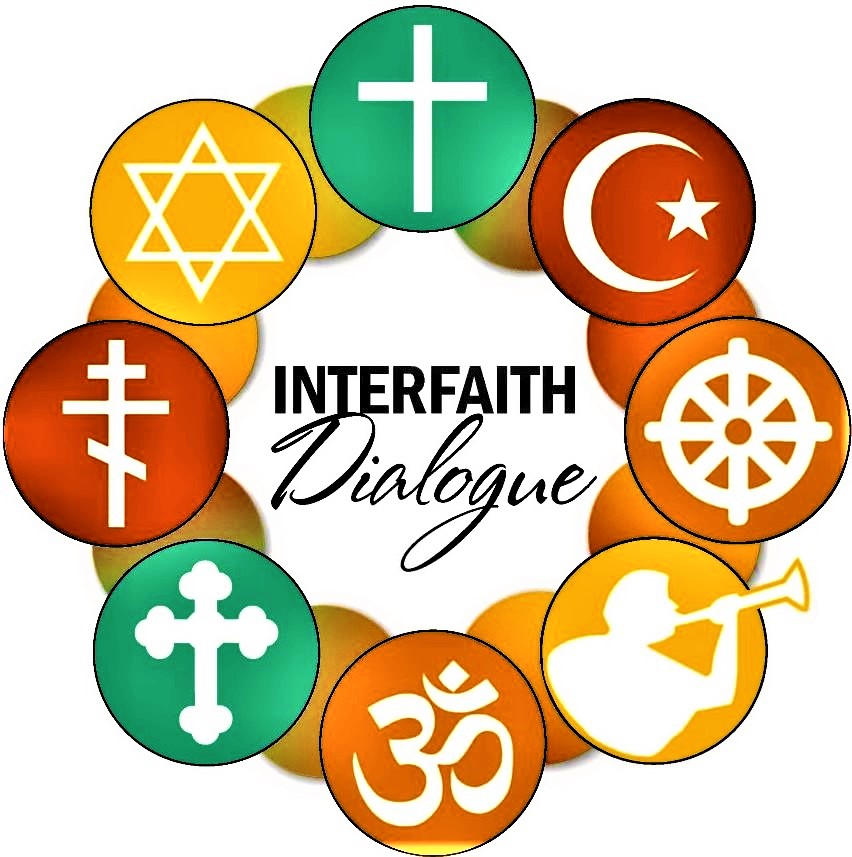 By Anne Mulqueen, OFS
***************************
Ecumenical / Interfaith Committee Network Summer 2018 Newsletter
(
Click on Icon to go to the Ecumenical / Interfaith Newsletter

)