April Newsletter

We've opened registration for two new events and want to make sure you get the opportunity to register straight away!
___________________________________________________
May Day Potluck
Sunday, April 30th, 5:00 – 8:00 P.M. EDT
Throughout history, May Day has variably been a community festival to gather with neighbors and commemorate the progress of spring, perform ancient fertility rituals, honor the rights of workers, and begin a month-long celebration for mothers. This year, be our neighbor at our first May Day Potluck! Together, you'll roast (kosher) brats, sip sparkling spring wine, enjoy the spring weather, and if you're feeling adventurous, grab a ribbon and dance around the maypole! Don't forget to bring a favorite dish to share!
___________________________________________________
May Conversation Club and Shabbat Dinner
Friday, May 5th, 7:00 P.M. EDT
Please join us for our May Shabbat Conversation Club – where we gather for a home-cooked meal to discuss issues that matter. During Shabbat, we take time to pause, reflect and welcome in the day of rest. We want to re-orient ourselves away from distractions and towards the things that are most important in our lives. This month, we'll use an article as a jumping-off point for a discussion around the issue of assisted suicide and what our religious traditions have to say about it. This is a difficult and often painfully charged topic. We ask you to please be prepared to participate in an honest, respectful and thoughtful discussion.
These small discussions intentionally have a limited attendance to promote meaningful dialogue. We will notify you by Monday the week of the event if we can accommodate you.
___________________________________________________
Hopefully you can join us at one or both of these events. We hope you're having an amazing April and that it blossoms into an even more wonderful May!
_________________________________________________
Spring has sprung, and we can't wait for this amazing month of celebrations!
Wow! We just want to start by saying thank you so much to all of the guests who participated in our March events. We are overwhelmed by the enthusiasm and support that we have been receiving from our D.C. community. We kicked off March with a wonderful Purim party and performance, where the fellows and their guests reenacted the story of the Jewish Queen Esther. Who knew we had such talented actors in our midst? If you'd like to watch the full video of the performance, here's the link! Next, the fellows held their second Shabbat Conversation Club as part of a Lenten fish fry. They discussed the philosophical short story The Ones Who Walk Away From Omelas by Ursula K. Le Guin over a delicious interfaith meal. Finally, the fellows fasted together for the fifth day of Ramadan and then hosted a Grand Iftar to break their fasts. Over 50 guests from various faith backgrounds gathered at Abrahamic House to participate in this Ramadan tradition. It was truly a beautiful sight to see such a diverse array of people in community with one another. Thank you very much for a memorable evening.
April is an important month for many faith traditions, and we hope you can attend our Passover and Eid celebrations! Please register. Preference will be given to those who have not yet attended an Abrahamic House event.
Join Abrahamic House D.C. for a Passover Seder on Thursday April 6th at 7:00 p.m. EDT.
A Jewish Passover Seder is a ritual feast that commemorates the Exodus of the Israelites from slavery in Egypt.
Together we will read from a book called the Haggadah, which tells the story of the Exodus, go through the 15 steps of the Seder, eat matzah (unleavened bread), drink 4 cups of wine (or grape juice), have a hearty vegetarian meal, recite blessings and prayers, sing songs, and ask questions!
In the interest of creating an intimate and thoughtful environment, space will be limited. Sign up early before seats run out!
________________________________________________________
Eid al-Fitr Celebration
Saturday, April 22nd, 6:30 P.M. – 9:30 P.M. EDT
May the God Almighty open the doors of happiness for you and fulfill all of your dreams. Eid Mubarak to you and your family!
Eid al-Fitr is celebrated by Muslims worldwide because it marks the end of the month-long dawn-to-sunset fasting of Ramadan. The day starts with performing a special prayer service at the mosque, known as Salat al-Eid. Afterwards, we visit our friends and family at their homes to wish them a blessed Eid or "Eid Mubarak!"
Abrahamic House DC invites you to visit our home for a joyful Eid celebration! Please wear your best clothes, and together we will enjoy traditional Eid games, music, tea, and sweets!
*************************
March Newsletter

Looking forward to a refreshing Spring!
We've had an incredible month at Abrahamic House! The fellows started off their February events by launching their "Conversation Club" series as part of a Tu BiShvat Seder. Tu BiShvat is a Jewish holiday where trees and nature are celebrated, so the fellows planted a pomegranate sapling and engaged their guests in a conversation about vegetarianism centered around the David Foster Wallace essay Consider the Lobster. The lively discourse that followed encouraged our fellows to hold another Conversation Club event this month (details following)! Our next February event was a wonderful interfaith Shrove Sunday brunch. In the Christian tradition, Shrove Sunday is the last Sunday before fasting begins for Lent, so we encouraged our guests to come hungry! Austen put together a kosher cooking station for whipping up delicious fluffy blinis. We also served other traditional Shrove treats like paczki and pierogi. Everyone left full of yummy food and buzzing from great conversation. For our last event of the month, we hosted two esteemed thinkers to lead a discussion on the life and work of the great Muslim poet, Jelalladin Rumi. The insightful Georgetown Professor Ori Z Soltes and remarkable Afghan poet Mujib Mehrdad offered their two distinct and profound observations on this massively influential icon. We hope everyone who attended left with a wealth of new information about and appreciation for the incomparable Rumi! Upcoming this month we have a Purim Party, A Lenten Fish Fry and Shabbat, and a Grand Iftar.
We are so happy we have built such a warm and dedicated community through our fellows and events but our work at Abrahamic House goes far beyond our physical home in Washington D.C. We thought you all might enjoy this recent episode of the Peace Tribe Rising podcast featuring Abrahamic House founding board member and prominent interfaith advocate Majid Alsayegh. He and host Matt Lachenbach discuss how to heal some of our deepest interfaith divisions at the highest and lowest levels of the political process. During their discussion, Abrahamic House is cited as a worthy example of interfaith harmony by Mr. Alsayegh. We appreciate the shout out and all Mr. Alsayegh's work on behalf of peace!
Here is the episode if you'd like to give it a listen!
Thank you so much for coming out to our events, supporting our fellows, and helping to realize Abrahamic House's interfaith mission! If you enjoyed yourself at last month's events, we can assure you this month will provide similar (if not greater) delights! If you haven't made it to an Abrahamic House event yet, we hope to see you at one of the following:
________________________________________________________
Purim Party and Megillah Play
Tuesday, March 7th, 6:30 P.M. EST
Abrahamic House DC invites you to come to our home for a Purim party and community Purim spiel. Purim is a Jewish holiday that retells how a secretly Jewish queen, Ester, helped save her people from Haman.
Here's a short video to learn the story!
We'll be retelling the story with a funny Purim play, also known as a Purim spiel. The party will start on Tuesday, March 7 at 6:30 p.m. and our play will begin at 7:00 p.m. On Purim people typically dress up and drink to heighten the joy and excitement of the holiday.
Please wear a costume — all kinds from elaborate dress ups to simple masks are welcome — and bring a drink to share.
We'll provide some light snacks.
________________________________________________________
Lenten Fish Fry and Shabbat
Friday, March 24th, 6:30 P.M. EST
We welcome you to join us for our Lenten Fish Fry and March Shabbat Conversation Club – where we gather for a home-cooked meal to discuss the issues that matter!
For many, Lent is a season of contemplation and preparation. We take time to pause, to reflect, sometimes even abstaining from luxuries so we can reorient away from distractions towards the things that are most important in our lives – and on Friday, that includes meat!
This month, we'll be using a surprise short story as a jumping-off point for discussion. So bring your open minds and empty bellies!
Seating for this program is extremely limited! Register early so we can save your space.
Friday, March 24th, 6:30 PM
(Address and confirmation will be sent closer to final date)
________________________________________________________
Grand Iftar at Abrahamic House
Sunday, March 26th, 6:45 P.M. EST
Join us on the fifth day of Ramadan to participate in this important month of fasting, prayer, and community. Over the course of the evening, we will hear a moving recitation of the Quran, learn about the importance of this tradition, and of course, break our fasts together!
We look forward to hosting you on March 26th. Fast breaking is time sensitive so please plan to arrive by 6:45. Together, the Abrahamic Fellows will be fasting for the whole day–we encourage you to engage in the full experience and fast in advance as well!
Dinner will be provided, but you are welcome to share a dish that you traditionally use for breaking your fasts!
___________________________________________________
We are so grateful for our wonderful community and look forward to seeing you this month! We hope you have a wonderful March and, as always, that you keep #GatheringNotOthering!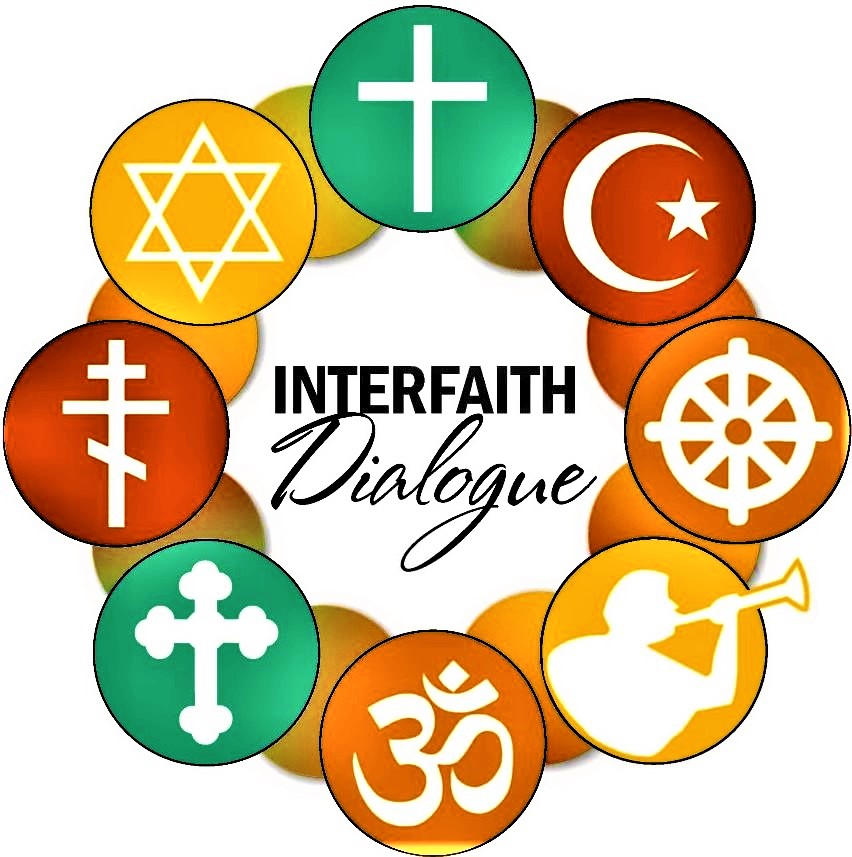 By Anne Mulqueen, OFS
***************************
Ecumenical / Interfaith Committee Network Summer 2018 Newsletter
(
Click on Icon to go to the Ecumenical / Interfaith Newsletter

)