POST-SYNODAL APOSTOLIC EXHORTATION
CHRISTUS VIVIT
OF THE HOLY FATHER
FRANCIS
TO YOUNG PEOPLE AND TO THE ENTIRE PEOPLE OF GOD
**************************************************
NATIONAL FRATERNITY COUNCIL OF THE SECULAR FRANCISCAN ORDER
2018 – 2021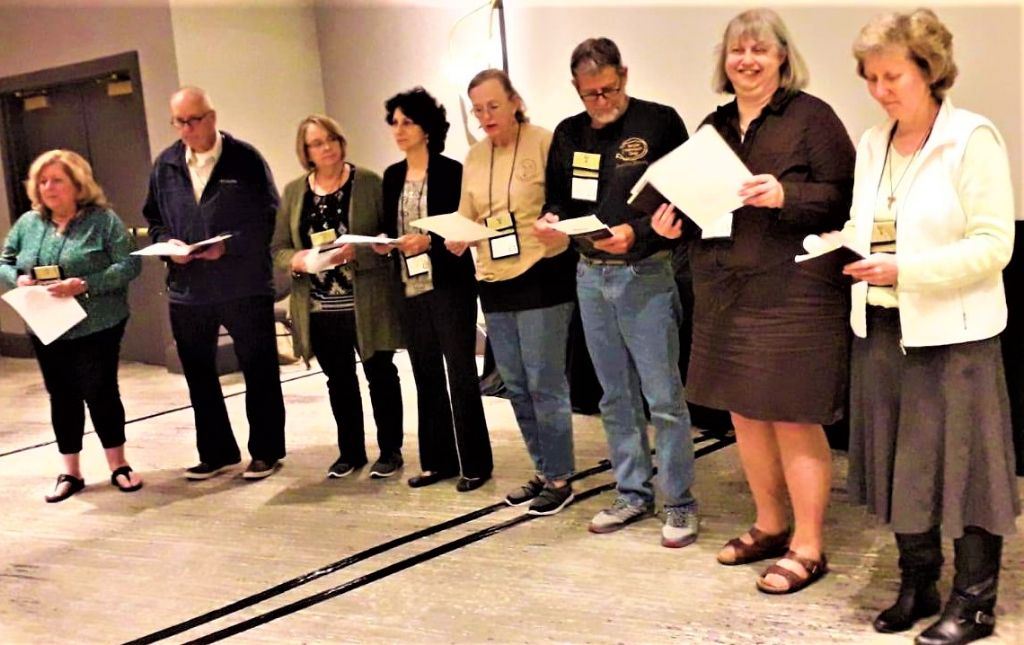 Awilda Guadalupe, OFS — International Councilor, Dennis Ross, OFS — Councilor 2, Claudia Kauzlarich, OFS — Treasurer, Jane DeRose-Bamman — Secretary, Donna Hollis, OFS — Councilor 3, Josh Molidor, OFS — Councilor 1, Mary Bittner, OFS — Vice Minister, Jan Parker, OFS — Minister
**************************************************
Visit our National Fraternity's new website at: National Fraternity (NAFRA) of the Secular Franciscan Order
**************************************************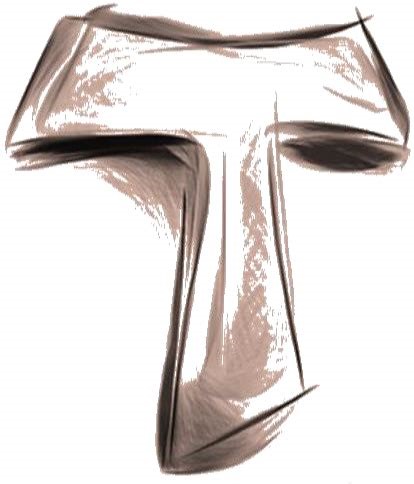 OFS-USA NATIONAL CHAPTER 2018 STATEMENT
We, the members of the National Fraternity of the Secular Franciscan Order – USA, gathered for our annual Chapter at the Renaissance St. Louis Airport Hotel in Missouri, October 9-14, 2018. Approximately 90 leaders and observers were present, representing over 12,000 members throughout the United States, including Guam.
The recent Grand Jury report in Pennsylvania is a cause of sorrow, pain and agonizing self-scrutiny for the Catholic Church in the United States. We recognize the tragic reality of sinful abuse perpetrated on the most vulnerable. It deeply saddens all of us. We stand firm and make no excuses. The brothers and sisters of the Secular Franciscan Order extend mercy and compassion to the victims of abuse and to their abusers. Trusting in God who allows the good seed and the weeds to grow together (Mt. 13: 24-30), we pray for healing, forgiveness, reconciliation and peace.
More than 800 years ago, our Lord asked St. Francis of Assisi to "rebuild my Church which is falling into ruin." Francis accomplished this by living a life of penance and sacrifice according to the Gospel of Jesus Christ. As followers of St. Francis, we commit ourselves to do the same. We call the members of our Order and invite all people of faith to be vigilant for the sake of the vulnerable and to foster strong relationships throughout the Body of Christ. We support the clergy and religious who serve Christ Jesus and His Church. Let us go forth in the Light of Christ to rebuild our Church, that it may be renewed as a beacon of hope and safe refuge, grace and truth.