2018 Chapter of Mats Priest Field West Virginia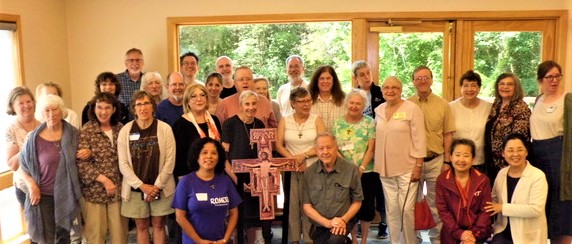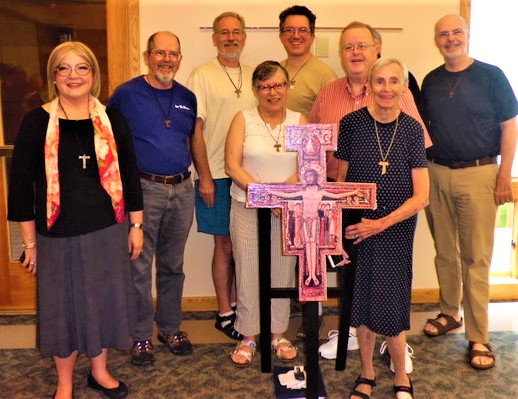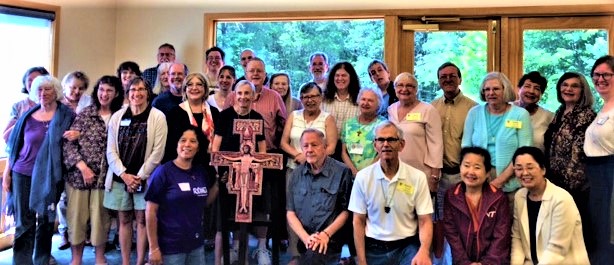 Newly Elected 2018 – 2021 Regional Council
and
Fraternity Ministers and Delegates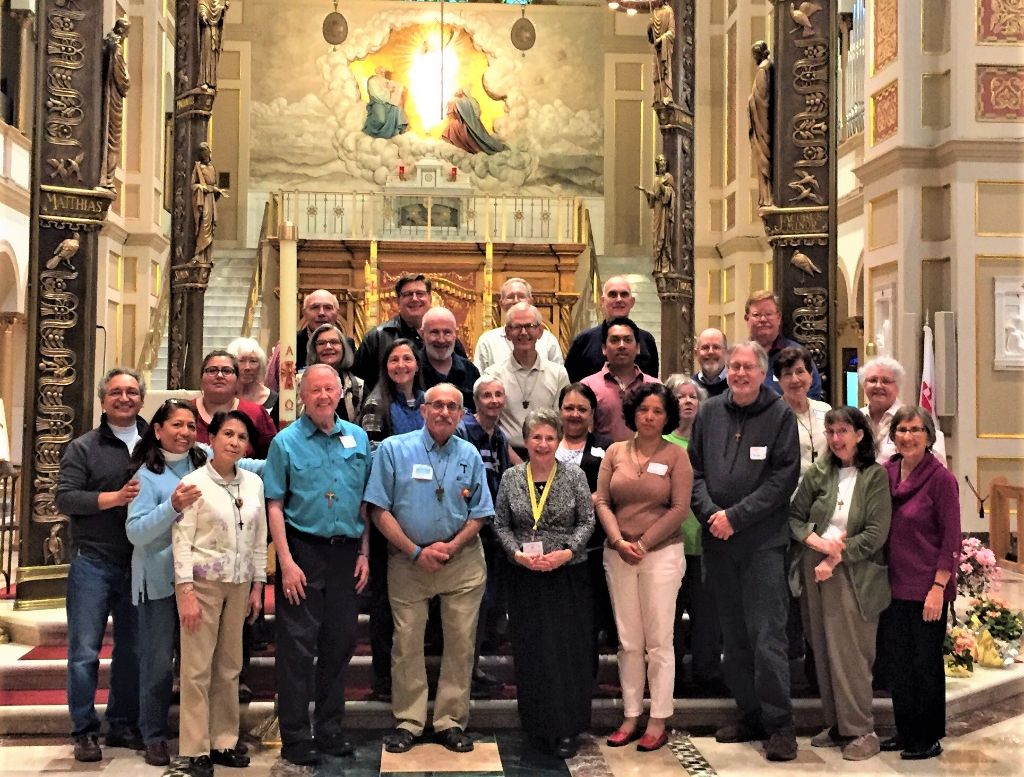 You know you're a Secular Franciscan when:
You notice an unmistakable lack in desire to acquire more stuff
Peacemaking becomes incredibly attractive to you
Your eyes fill up when you hear about a trip to Assisi
You want to dress (and LIVE) more and more simply
Christmas is for you the greatest feast day
You take off work on October 4
You laugh loudly and often when you get together with other Franciscans
You hug people a lot, especially other Franciscans
All your gatherings are noted for having to much and wonderful food
You follow the Franciscan Saint of the Day religiously
The term "fair share" not only means something to you, you try to give more than your fair share to the common fund
You read the TAU-USA from cover to cover
You've read several books by Lester Bach, OFM Cap, and look forward to him writing more
"Little Red Book" means "Holy Rule" to you and not something by Chairman Mao
You don't have to dust off your TAU every month to wear it to the monthly meeting, you wear it every day everywhere
You like all Saint Francis statues, even the ones with the birds
You have or want to have a Francis-in a-birdbath
You could open your own Franciscan religious goods store with all the Franciscan memorabilia you have
Your rosaries have seven decades
You can sing "Make Me a Channel of Your Peace" without ever looking at the hymnal
You recycle everything – I mean EVERYTHING
You hear a Francis or Clare story and think, "This would be good for ongoing formation."
You know what CNSA stands for, as well as CIOFS and NAFRA
You can define "the Q" and "NEC"
You can distinguish an OFM habit from a Capuchin one
Your profession date is more important to you than your birthday
Your Liturgy of the Hours goes everywhere with you
You receive the Eucharist and it's the high point of your day.
You support all life issues and not just one
*(and one zinger!)
Who is on the regional or national executive council and what they do is a complete mystery to you!
Compiled by Fr. Kevin Queally, TOR
National Spiritual Assistant to the SFO
(Permission to use granted by Fr. Kevin)