The Franciscan Family is blessed to have many saints in the 1st, 2nd, and 3rd orders, which include many from the Secular Franciscan Order: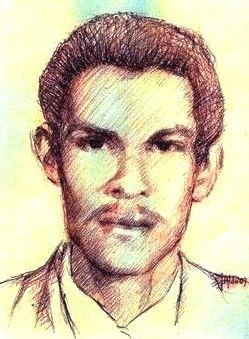 Blessed Luis Obdulio Arroyo Navarro, OFS
Secular Franciscan
Declared Blessed
On October 9, 2017, Pope Francis received in audience his Eminence Cardinal Angelo Amato, S.D.B., prefect of the Congregation for the Causes of Saints. He authorized the Dicasterate to promulgate a decree on the martyrdom of the servants of God Tullio Maruzzo, a priest of the order of Friars Minor and Luis Obdulio Arroyo Navarro, a member of the Secular Franciscan Order of Saint Francis of Assisi, killed on July 1, 1981, in odium fidei in Los Amates, in the Apostolic Vicariate, Izabal in Guatemala.
Luis Obdulio Arroyo Navarro was the faithful companion that the Lord placed next to Br. Tullio in the moment of the ultimate sacrifice. He was born in Quiriguá (Guatemala) on 21 June 1950. He worked as a driver for the municipality of Los Amates. At the age of 26 years, he joined the Secular Franciscan Order, and become a Catechist in the parish. On the evening of 1 July 1981, on the way back from a meeting of Cursillos of Christianity, de Los Amates, Br. Tullio and Luis Obdulio fell victim to an ambush by those who wanted to silence their work of evangelization.
Their cause of beatification, promoted by the Veneto province of Friars Minor, began in the year 2005.
**************************************************
---
OUR NEWEST SAINT: Saint John XXIII OFS